Would you believe this is an insect?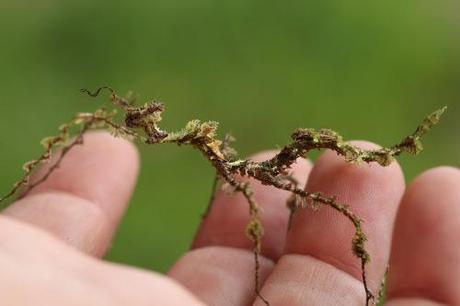 Look again ….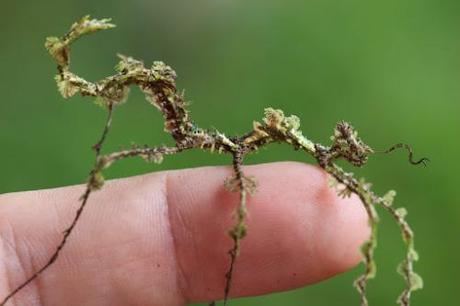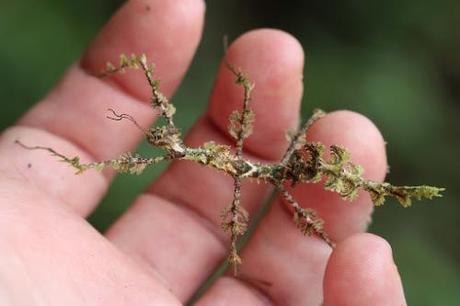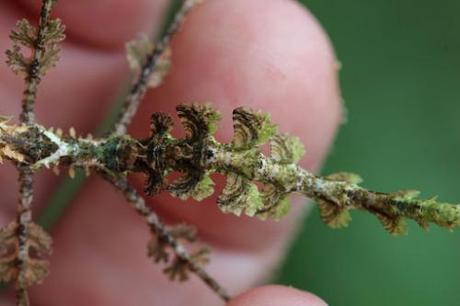 See how it's perfectly camouflaged!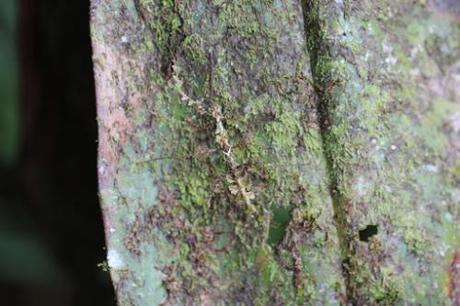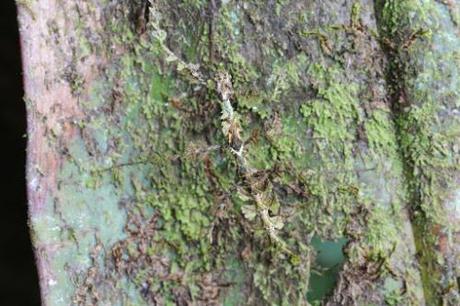 Photos taken by dandoucette, in Valle del Cauca, Colombia.
That's a Moss Mimic Stick Insect (Trychopeplus laciniatus).
Here's what dandoucette wrote about this amazing insect:
Description: One of the most amazing, mind blowing and camouflaged insects I have ever seen. Its body and legs have leaf/lichen like appendages growing out of it.
Habitat: Pacific coast rainforest
Notes: The only reason I spotted this was because it was on a leaf moving its body back and forth in a swaying motion. I'm not sure what it was doing but it made it much easier to spot. I couldn't believe what I was seeing! Thankfully the insect was very calm and stayed very still even when it was on my hand. Spotted in San Cipriano forest reserve.
Source: Project Noah
~Eowyn