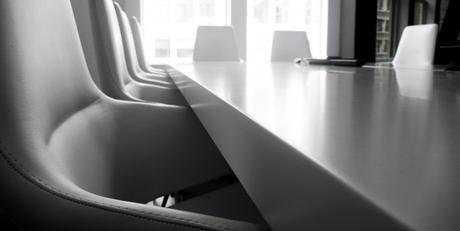 When it comes to making the right first impression, your office can have an important role to play. When you invite clients for a meeting, interview potential staff, or interface with would-be investors, each of them will use it as a tool to build an idea of what your business has to offer.
Luckily, businesswomen tend to have far more of an eye for detail than their male counterparts, and this gives female-led enterprises a significant advantage when it comes to creating the right first impression.
Here's how to choose the perfect office space for your business‌
Aesthetics
Although they're often overlooked as an unnecessary detail, aesthetics can have just as much of a role to play in your success as your performance. When people build an impression of your company, your skillset and moneymaking abilities will go a long way towards demonstrating your potential, but your business needs to possess the right look too.
On the most basic level, it's important that the location you choose is neat and presentable, as this helps to create a persona of efficiency and organisation. Interiors should be neutral, coordinated and tidy, with a place for everything, whilst the exterior of your office should meet the same criteria. If you have land surrounding the property, ensure that it is either paved and clean, or landscaped and planted.
Not only do your aesthetics need to project a professional persona, but they also need to reinforce your brand's image. High-end enterprises, for example, might find that it pays to invest in a character office that can be moulded to their particular style. Those with a lower budget may have to go for something a little more mainstream, but should still ensure that their aesthetics are as in keeping with their image as possible.
Area
The area you choose to locate your office in will also have a major impact on how you're perceived. Different areas will have different connotations, and you want the site you choose to be located somewhere that fits in with your persona. If you're an up-and-coming business, it may suit you to site yourself in an area filled with young professionals, which will often boast lower rents. For higher-end enterprises, big cities are usually best in terms of location, and many will have certain areas that act as centres of excellence for your industry. If you can afford to, it pays to choose a commercial property in one of these districts, as they will lend credence and respectability to your endeavour.
Follow these simple steps to find the perfect office for your enterprise.