Craving A Fresh Fashion Look With Some Lemon Sunshine
I can bet you never heard of
Lemon Sunshine Fashion
...OK; I made it up...I live in
Washington State
...Especially the
Pacific Northwest
side where it does nothing but rain, rain, rain...
So this is my recipe for
cheering you up
and creating a
fresh fashion look
on a dreary day in the
"RAIN"
.
My recipe would consist of one
lemon sherbet hooded trench coat
from
mulberry.com
...mix in a
line lace dress
from
dorothyperkins.com
. To add some more lemon sunshine to my recipe I included a pair of
Mercedeh
women's pumps
...Then totally topped the whole fresh fashion look with a
Mulberry
top handle textured leather bag
.
Did you catch my "RAYS" of Fresh Lemon Sunshine?
I hope so...Cuz I'm smiling...
If you like what your reading...drop me a line or maybe just a quick Hello...I would love to hear your feedback...Keep smiling my lovelies!!!! ~...................................................................................................................~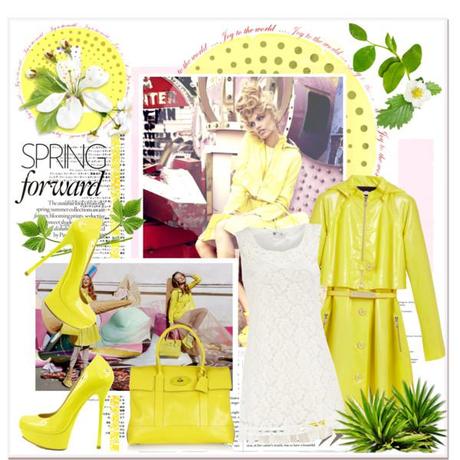 Fresh Lemon Sunshine by
fashiontake-out
featuring mulberry handbags