Nearly a year ago, my creative lady pals and I decided to start holding secret meetings to determine the future of the world…under the guise of crafting.  It has since been known as Le Salon: a Gathering place for us to share ideas, swap stories and complete a project in the process.  From truffles to lip balm to canning preserves, Le Salon has helped us learn a lot from each other – and we always leave inspired.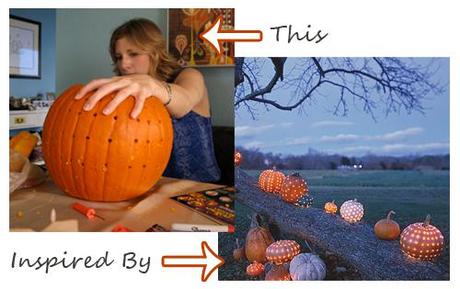 Last weekend we got in the Halloween spirit (pardon the pun) by carving pumpkins, sipping spiked cider, and munching on some delicious food.
Like the Apple Tart I mentioned last week…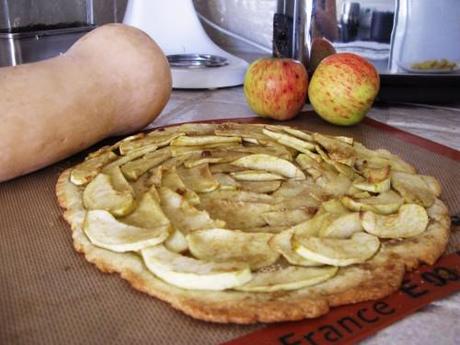 Or savory Butternut Squash Soup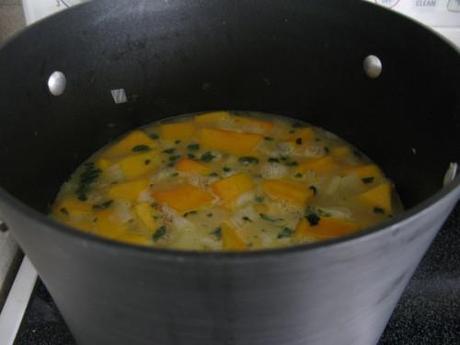 And fresh heirloom tomatoes topped with basil and goat cheese…OMG so good!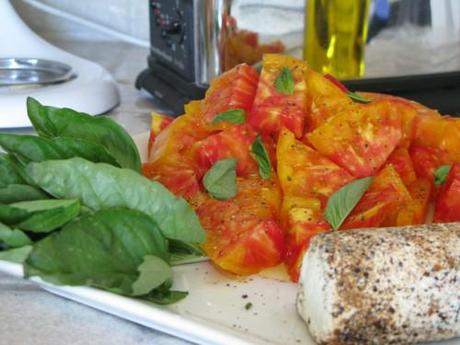 Sadly I do not have a photo of the Dark Chocolate, Sea Salt, Pumpkin Seed and Almond Bark because it has been eaten, but I WILL get you a recipe because that stuff rocked my world.
Great times had at Le Salon, you should try one too.  Get your friends together make something simple.  Have a Spooky Day.