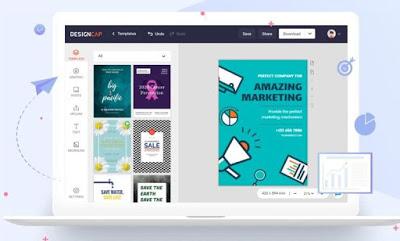 If you dabble in graphic design as I do or have always wanted to be able to create your own beautiful graphics, I highly recommend DesignCap! This is now my go-to program for looking for unique and creative templates for all sorts of items -- social media banners, flyers, infographics, brochures, logos, invitations, and much more. You can choose from a wide variety of sizes or create your own custom size. Use their stock photos or elements -- or upload your own.
DesignCap's templates are extremely customizable. Change the colors, photos, text and more. Add shapes, lines or charts. In the simple example below, you can see where I took the original template at top and changed the background and words to create my own version. With thousands of designs, the possibilities are literally endless.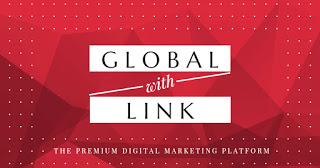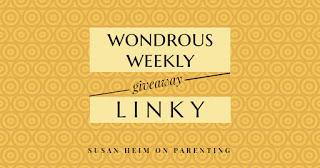 I have used DesignCap not only for blogging and personal use, but for marketing materials and presentations for work. It's so easy to use and allows you to download your designs as a JPG, PNG or PDF.
Check out some of the fantastic designs they have to offer below. (Keep in mind that this is a very small number from thousands of templates.) I love looking through them for inspiration. For example, DesignCap's template might be for advertising a candy shop, but you can customize it for any business or hobby you might have!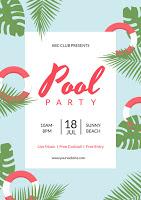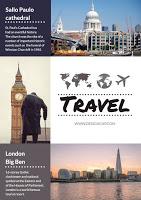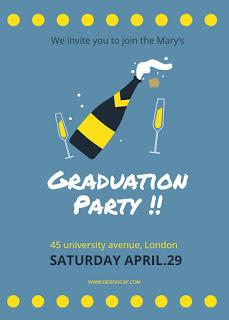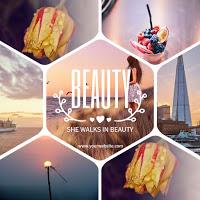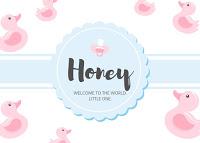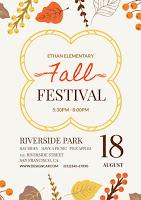 DesignCap has free and paid versions. Here are the benefits of each plan:
Free:
• Limited templates
• Limited stock media choices
• 5 image uploads
• Save up to 5 designs
• JPG exports
Basic:
• Unlimited templates
• Unlimited stock icons
• Unlimited stock photos
• Unlimited modules
• High-res PNG & PDF exports
• 100 image uploads
• Save up to 100 designs
Plus:
• Unlimited templates
• Unlimited stock icons
• Unlimited stock photos
• High-res PNG & PDF exports
• 1,000 image uploads
• Save up to 1,000 designs
Prices are extremely reasonable. If you pay in one yearly sum, it works out to only $4.99/month for the Basic plan or $5.99/month for the Plus plan. Compared to many other graphic design programs, this is a steal! Not sure? Try the free version first to see how you like DesignCap and then upgrade to one of the paid plans. Click here for a free tutorial to see just how easy it is to use DesignCap.
Visit DesignCap.com today and get started on your exciting new graphic designs!

Disclosure: I received a complimentary subscription to this product to facilitate my honest review.