A new post for chicken lovers...Creamy Butter Chicken!
This is my favorite gravy when it comes to eating out! I do not get tired of butter chicken no matter what.
My daughter is a very picky eater,feeding her something is a challenge in itself.
Sometimes I wonder she lives on air!...but she loves eating two chicken preparations the most.
One is my moms chicken xacuti and second is butter chicken.
I have tried ordering so many butter chicken parcels since this day that I was finally confused,which one's good!
I wanted to make a creamy and tasty butter chicken for my daughter. So the first option I resorted to was restaurant parcel for her,which did not work longer as every time I ordered this dish(ofcourse from a new one and sometime the same restaurant) I got a weird feeling,plus the parcel quantity that these days we get in take-out order is very less so its hardly sufficient for 1 person.
So my next best option was getting ready mix of butter chicken like Suhana's or Mother's Recipes. I tried that too but somehow she had one or two bites every-time and left it.
I was left with one option is to make it myself, and ofcourse I had no clue!
Finally, I found a fix for this. I altered my recipe of paneer makhani in such a way that it tastes much better than restaurant butter chicken.
Now,my daughters eats few bites...Thank God!
You all try this recipe and enjoy the flavor!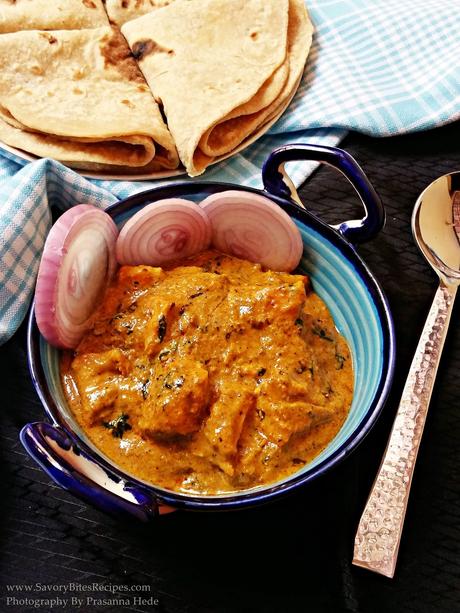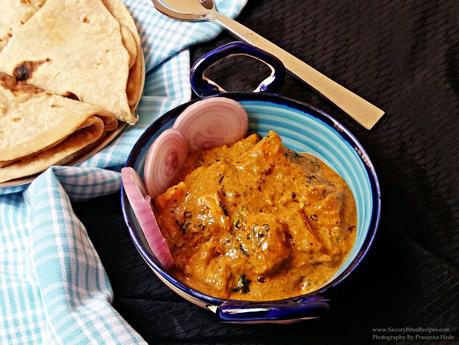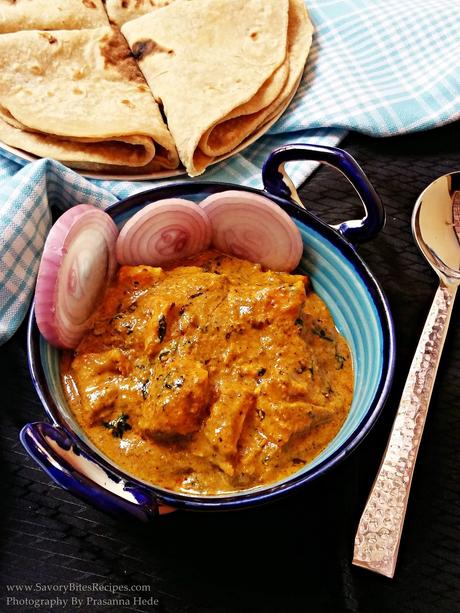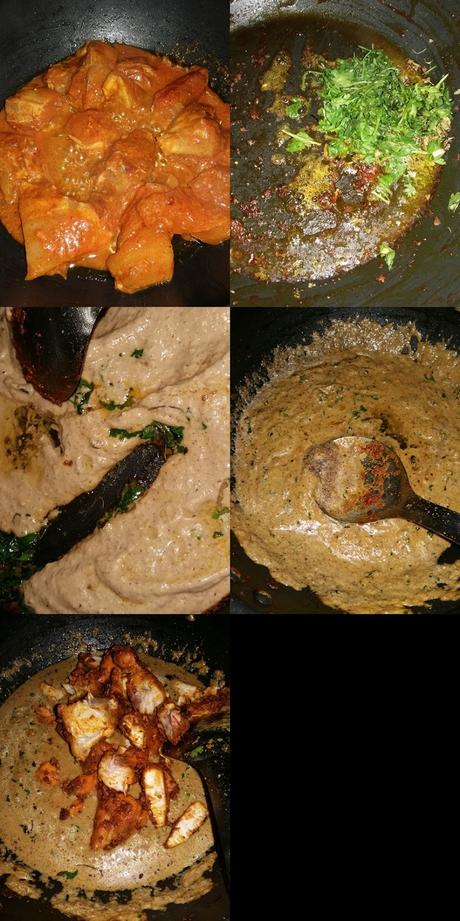 Adding amount of butter to this gravy is personal choice. You can add as per recipe/more/less butter that suits your choice.
I do all masala frying and cooking in the same pan.I do this as the masala and its aroma remains in the pan so when we change pans for each step the masala is lost in the process.
You can add cream/milk or water to make paste/gravy. Choice is yours.
I added milk in this recipe. You can make it more creamier by adding cream instead.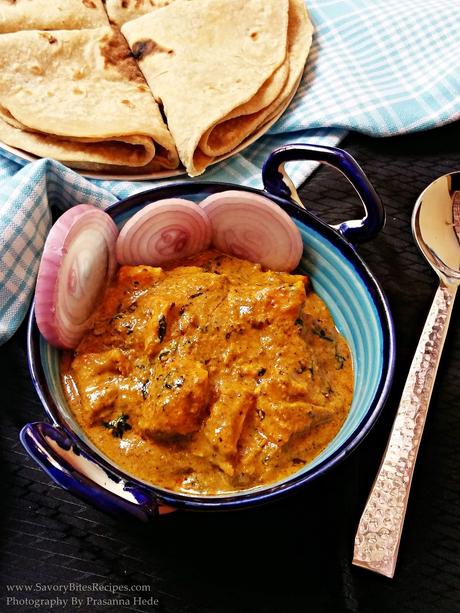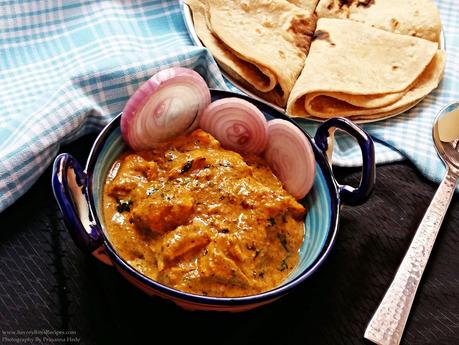 Enjoy!!