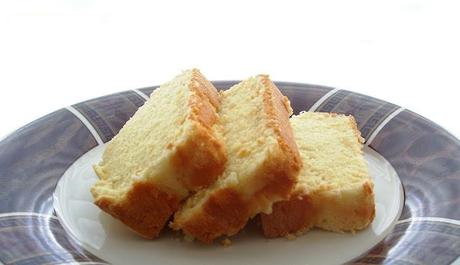 Happy Holidays everyone! I hope that everyone had a great Christmas, I sure did. I have the day off today so I'm trying to clean and relax, plus tune out all the different musical instruments my girls got for Christmas….so the relax part isn't going too well; but they are happy, so I'm happy!
J
Of course I made lots and lots of desserts for the holidays but I was so busy that this is the only picture I got of a new recipe I tried out.
Glad it was a good one! This cake is very moist and tasty.
Ok back to TRYING to relax
J
Recipe adapted from:

Taste of Home Baking Classics
Ingredients:
3 Sticks of unsalted Butter, softened
1 8 ounce package of cream cheese, softened
2 & 1/3 cups sugar
6 eggs
3 cups all purpose flour
1 teaspoon vanilla extract
Directions:
In a large bowl, cream the butter, cream cheese, and sugar until light and fluffy.

 

Add eggs, one at a time, beating well after each addition. Stir in vanilla. Gradually add flour; beat just until blended.
Pour into a greased and floured 10in. tube pan.
Bake at 300 for 1-1/2 hours or until a toothpick inserted near the center comes out clean. Cool in pan 15 minutes before removing to a wire rack to cool completely.
*12-16 servings*