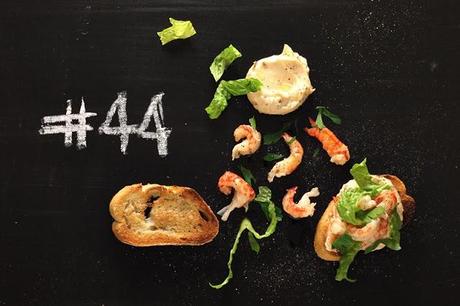 Crayfish with crostini & chili mayonnaise
Baguette
Peeled cooked crayfish
Mayonnaise
Tabasco
Dried chili flakes
Romano lettuce
Salt, pepper
Parsley
Slice the baguette and toast the bread. Combine mayonnaise with tabasco and chili flakes, season with salt and pepper. Chop the lettuce, spread some chili mayonnaise on each slice of toast, put lettuce and crayfish tails on top. Sprinkle with salt, pepper and some chopped parsley.