Cutting Edge Design

s with Cruise

Fashion?
I'm craving some ionic cutting edge designer fashions today...I ran across a luxury retailer whom we love. Have you heard of Cruise Fashion stores and online boutique? 

Cruise Fashion ha

s

been recognized as the UK'S leading independent LUXURY retailer. They recognize the need for on trend and in style fashion for customers.
So today, I wanted to portray myself as your personal fashion stylist and

design

a fashion set that might quirk your fashion savvy sense.  Read more on this set...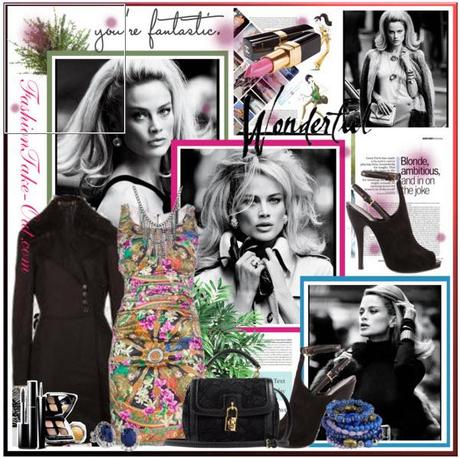 The Basic Fashion Ensemble:
We fell in love with Gucci's fur trim black wool coat at Cruise Fashion. But we were looking to give the fur trim black wool coat a little color pizazz with a Dolce & Gabanna floral royal knights printed silk multi-colored dress. Now let's move on to accessories.

Let's Accessorize!
With the floral print silk dress, I wanted to pick up on the black color with a soft fabric handbag from Dolce & Gabanna. Now for the perfect pair of shoes...the cut-out suede & leather black ankle boot ...the spike chain necklace from Republic will add just enough spice to the dress without over doing it...last o

f all

a pair of midnight blue sapphire princess earrings...OK...So how did

we do today as your personal fashion stylist?