I'm so craving
fashion designer
Alexander McQueens
belted silk chiffon dress
.
OMG..So stunning.
Made of 100% silk, this gorgeous
color
gives it just the right color
POP
.  Let's imagine you were strutting your stuff at your favorite
fashion mall
and wearing
Alexander McQueen's
belt silk chiffon dress
from
Harvey Nichols
, a pair of
Madison Harding
platform shoes
, and a
Rebecca Minkoff
sugar tote bag
from none other than
Rebecca Minkoff
herself.
I can see it now.
People shopping, eating, and browsing...would drop their shopping bags, choking on the food they had in their mouths, and stop and stare.
You are like the latest news flash!
You would cause such a ripple effect. Don't you think?
It would be
FUN
to create such an impact on people. They would go home and talk about it. So get going and create your own.
~-----------------------------------------------------~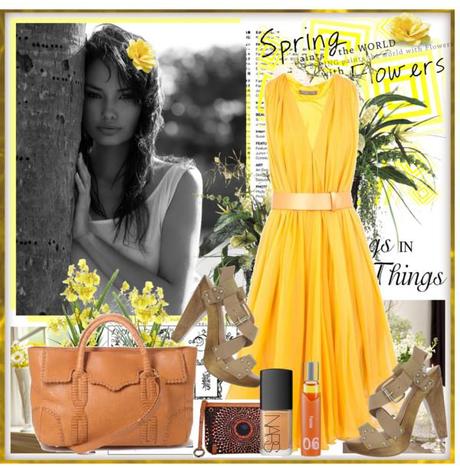 Alexander McQueen Belted chiffon dress by
fashiontake-out
featuring genuine leather handbags