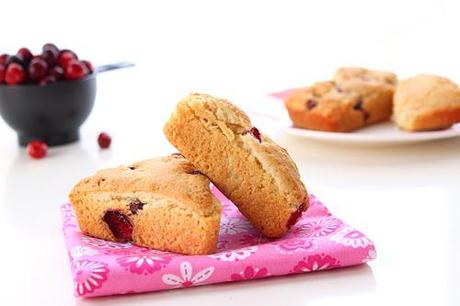 This is going to be a short post.  Not because it's just before 7 but because you have to make these scones for breakfast today.  They are THE BEST cranberry scones I've ever had. They are the softest, flakiest scones I've made. Not to mention they are so pretty!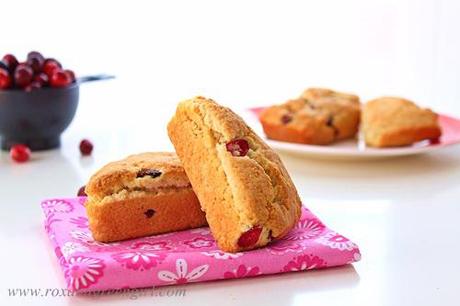 Cranberry scones
Ingredients
1 1/2 cups all purpose flour 1 1/2 tsp. baking powder pinch of salt 1/3 cup sugar in the raw 6 tbsp. cold vegan butter 1/2 cup roughly chopped cranberries scant 1/2 cup So Delicious cultured coconut milk
Directions
Heat the oven to 425F. In your food processor mix the flour, baking powder and salt. Pulse few seconds. Now add the cubed cold butter and pulse a couple of times until the mixture resembles crumbs.  Put the flour mixture into a bowl and mix in the cranberries. Slowly mix in the cultured coconut milk.  With floured hands remove the dough from the bowl, shape it into a disc and press down onto a scone pan if you're using one or put it on a baking sheet, cut into 8 wedges and bake until slightly brown. (~15 minutes if using a pan, little longer if baking on a cookie sheet)  Enjoy!