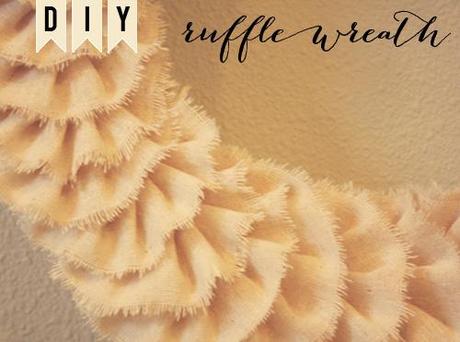 I think this was the easiest of all the gifts I made. It takes less than 30 minutes from start to finish, and you can vary it quite a bit depending on how wide you cut your strips and what time of fabric you use. I made this first for myself to see how I liked it (I ended up loving it), and then one for my mom and one for my sister-in-law.
This day is kind of a cheater day because I'm pawning you off on the blog I originally found this. I mean, why try to reinvent the wheel, right? Her instructions are perfect, easy to follow, and straight to the point. So head over | here | for the how-to for this ruffle wreath.
I added an extra strip and a bow out of the same material, then hung it above our mantle. Another great thing about this wreath, it's super forgiving. I had it hanging a littttttle to close to a candle, and the edges got a little burned on a few of the "flowers", so I just unpinned them, rotated them, and hid the burned section.
Good as new!
Here's how ours looks: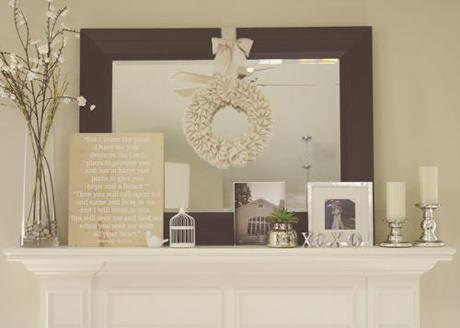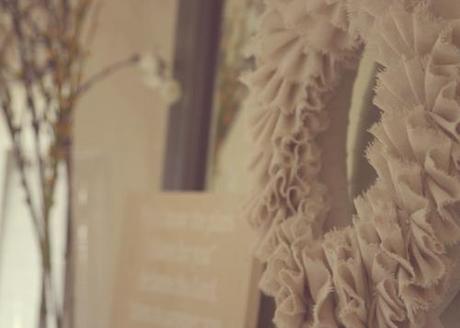 - I made it first so you can learn…but here's what I would've done differently -
If I were to make this wreath again, I would use wider strips. I like the way the wreath looks with 2-3 inch strips, it just appears more full and abundant. Plus, if they aren't all exactly the same width, it doesn't show quite so much when they're wider.
Hope you guys enjoyed Crafty Christmas! One more day of posts on Monday where I get to show of what I received from my talented mom, sister, and sister-in-law!
Have a great weekend!