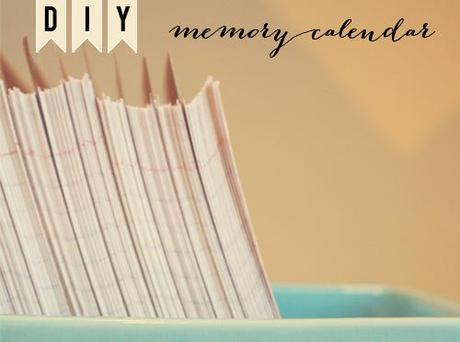 I originally found the idea for this calendar over | here | and thought it was so fun!  Plus, who doesn't love these fruit crates from Anthropologie and all the adorable colors they come in?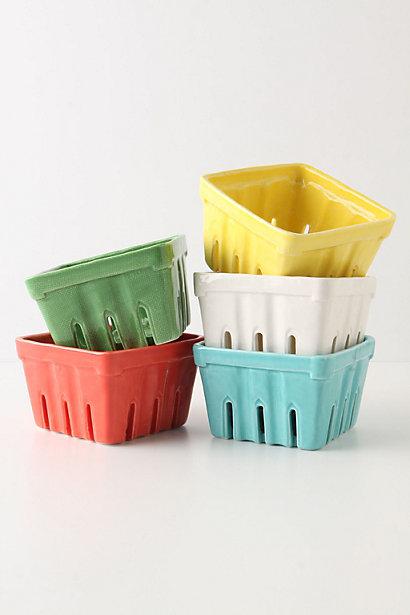 found | here |
The idea behind this memory calendar is that there is 1 index card for every day of the year, and at the end of each day, you use 1 line to write something fun that you want to remember you did that day! I think each card has around 25 lines, so the point being that if you keep up the calendar, you will have 25 years of memories on a single card! How fun is that?
This project was pretty simple, but time consuming! I bought the larger size of index cards and cut them in half (that's a lot of cutting, people), then cut the same width, but slightly taller pieces of Kraft paper for the dividers between each month. The stamping was tedious, but not impossible. I chose a soft blue ink and I love the mixture of it with the blue fruit crate and brown Kraft paper.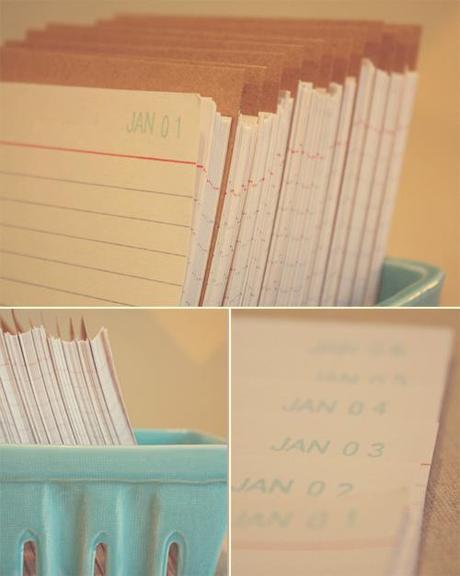 I gave 1 of these to my sister and another to Ian's sister (even though she wasn't a part of Crafty Christmas!) because I love the idea of starting one the same year you start a family, which just so happened to be the case with them.
Woohoo!
This was a fun project to make, fairly inexpensive (the crate was the most expensive thing), and will hopefully lead to remembering lots of fun memories over the years.
- I made it first so you can learn…but here's what I would've done differently -
Honestly, I don't think there's much I would change about this project. It would be fun to round the corners on all of the cards, but very time consuming. One thing I did do (that's not pictured) is cut up an old Paper Source calendar to use as the dividers for one of the calendars. It definitely added a lot more color, but I almost like the way the Kraft paper turned out better. It's also helpful to include what the calendar is when you give it as a gift. I included a little explanation and then slipped the whole thing into a cellophane bag, tied some baker's twine around it and called it good.
Be prepared for tears. I think they were tears of joy, but they both cried when I gave it to them. Sorry to make you cry on Christmas

Anthropologie makes 2 sizes of these crates, and I used the larger size, but I think the smaller one would work just as well, you'd just have to cut your index cards accordingly.
Hope you guys are enjoy Crafty Christmas week as much as I am! Come back tomorrow for yet another driftwood project and my favorite out of all of them!