Let's talk craft fairs again. Last time we focused on applying for a fair. This is what happens next.
So you got in! Congrats! Now it's time to get working!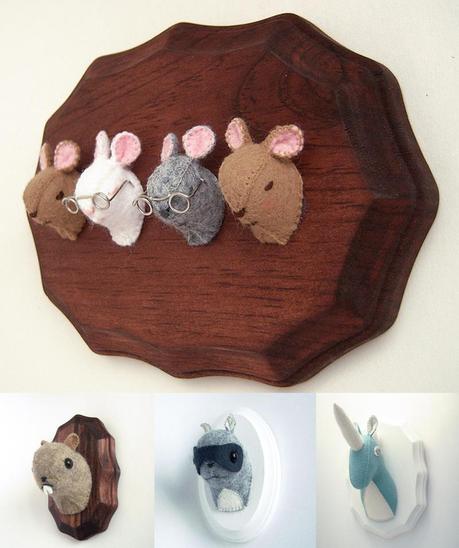 Image found here
How much product to I need to make?
So the question here is really: how long does it take you to make each piece, and how much time do you have before the fair? Calculate how long it takes you to make your product, and use that as a guide to how many pieces you'll be able to make by the craft fair date. Be sure to factor in shipping time if you have to order supplies. I like to write down how many pieces I'd ideally like to make each night. It's less intimidating that way.
I don't have a secret formula for you to determine how much product to make, but I personally just try to make as many pieces as I can. I figure that if I don't end up selling it at the fair, I can always list it on etsy.
This isn't to say you want quantity over quality, though. Make as many pieces of high-quality products as you can, given your time frame.
My products take a while to make. Should I aim for quantity or quality?
Remember: you got into the craft fair because the organizers liked your product. Don't cut corners just so you can make more pieces. Shoppers will notice sloppy work, especially if there are a lot of other vendors at the event with high-quality work. Don't forget that your name is attached to everything you make.
If you're afraid of running out of product, start thinking of a plan B if you sell out (which, by the way would be a great scenario!). You could offer shoppers a small discount as a way to get them to hop over to your easy store instead. You could take pictures of your product to display at your booth, to give shoppers a sense of what they missed.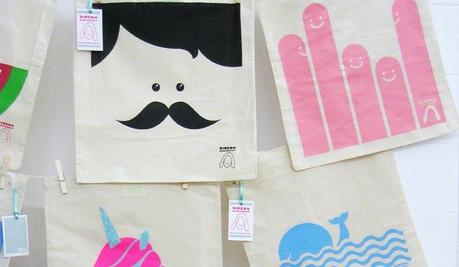 Image found here.
Is it bad to have multiples of my products? Should everything I make be unique?
When I did my first craft fair, I thought every necklace had to look different. While this would be super, you don't necessarily have to make every piece different. I've found that if I come up with a handful of designs I really like, I can just make 10 of each and put them on display as they sell out. So I might only have 2 of the same thing out at one time. This has been a time saver, since it takes me a while to land on designs I'm happy with. Or you can always use the same design, but just switch up colors.
So it might be helpful to spend a couple nights working just on one design, then move on to your next. This is just another way to make craft fair prep less intimidating.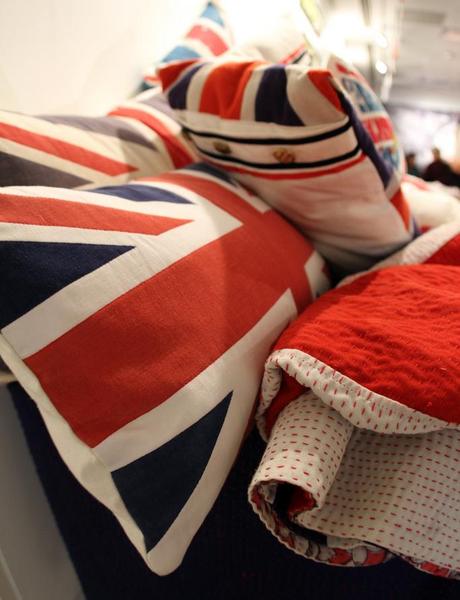 Image found
here
.
How do I get the word out about my craft fair?
It's great to let your friends and family know about your upcoming fair. Facebook is always a good resource. I find it's helpful to create an event for the craft fair with details on time and location to invite your friends to.
If you're a blogger, it's nice to write a short post to announce your upcoming craft fair.
And it never hurts to tweet about it, too.
And lastly, if you've got a store on easy, put it in your shop announcements that you'll be doing an upcoming fair.
And in the meantime…
I mentioned this in the last post, but now is a good time to order packaging for your items. What works best for the shape and size of your product: a box? Or maybe a paper bag with a personalized sticker on it is good enough.
Packaging supplies you might need:
-boxes/bags
-tissue paper
-ribbon/baker's twine
-business cards
-gift tags
-price tags
-stickers/ washi tape
-rubber stamp (custom rubber stamps are really reasonably priced at RubberStamps.net)
Sites like Uline or Papermart, or Save On Crafts are good resources for packaging materials. The downside is that you'll have to order supplies in bulk, which is intimidating if you're just starting out with shows. If you need smaller quantities, see what you can find on etsy (search under 'supplies'). It's a great resource.
And if you need inspiration for packaging, hop over here.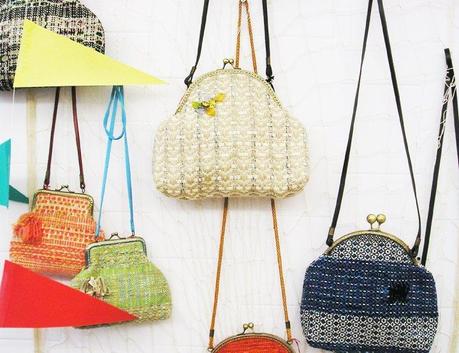 Image found here.
Do you have craft fair prep tips to share? I'd love to hear them!