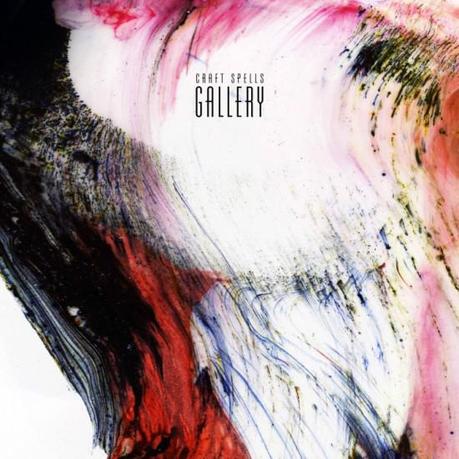 Still Left With Me – Craft Spells // Buy
If the climate of todays contemporary scene isn't quite to your liking this summer, why not take a trip back to the mid 1980′s with Gallery, the latest LP from Californian revivalists Craft Spells (@craft_spells). After making somewhat of a name for themselves last year with their debut LP Idle Labour, these West Coast natives are set to capitalize on the finer points of their first full length effort.
The influences and inspirations behind Craft Spells aren't difficult to spot — you don't have to listen too hard to hear that they're fueled and spurred on by the likes of OMD and New Order. Granted, they can lean on these influences a tad too much from time to time, but they're more than capable of adding their own ingredients to the mix. By combining sputtering drum machines and shimmering guitar melodies, Gallery incorporates somewhat of an interesting juxtaposition. The instrumentation that makes up the musical DNA of tracks like "Still Left With Me" and "Warmth" in particular, is equal parts strong and tender.
With a pulsing, continuous rhythm section leading the charge, the group creates a purpose and a direction, while the graceful, often dreamy melodies on synth, guitar or vocal pour a gentle, hazy sweetness over the proceedings. Robust and rich in sound, the  group demonstrates with Gallery that they have their bread and butter down pat. In doing so, they've produced a nice catalog of solid, fun and catchy summer numbers. I'd like to see the group expand a little further afield since their fundamentals are tight and concise, but for now, this little EP serves as a charming essence of the eighties with a little twist thrown in here and there for good measure.