Well, last thing yesterday evening I looked to see what the theme was for this week...typical me..at the last moment. Does this show cracks in my ability and organisation ? The theme made me think of cracks outside in the paving slabs - some now replaced by tarmac, as the old slabs were getting pretty dangerous. If only we could remove the cracks in our life and replace them so easily ! Along would come three workmen - one to work and the others to prop up the shovels..." Here, missus, that's your old crack sorted out. You should have a better, smoother life now ." No such luck. We are solely responsible for smoothing out our own cracks. Just as well, it makes us who we are.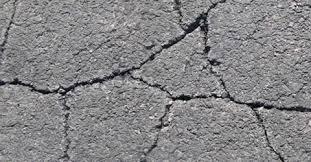 Cracks
Step lightly now, miss the crack,
Step on one...oops..bad luck !
On the way to school, going slow -
With all my chums stepping so.
As years went by I forgot this game,
But not always good luck just the same.
I watched my child avoid the cracks
As together we walked to his school and back.
Remembered then my schoolday pranks
And silently then I gave thanks
For the luck I'd had in having him,
To pass on my knowledge and idle whim.
Nowadays I step lightly to miss the cracks
Else I might fall down with a smack
On my way into town going slow,
I might miss my step and fall down low !
Step lightly now and miss the cracks-
Must have missed most 'cos I've had lots of luck.
Life has had it's ups and downs-
Cracks now healed and luck abounds.
Email This
BlogThis!
Share to Twitter
Share to Facebook
Reactions: