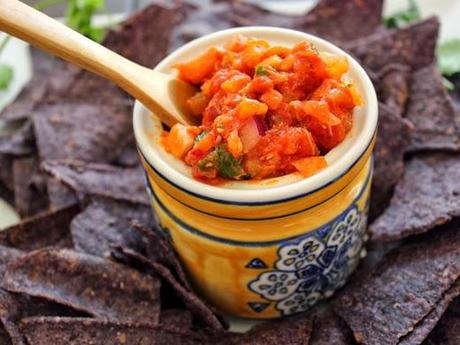 Were someone to ask me what animal I would be, which, as an aside, I can't actually imagine someone asking me, but I guess if I were to ask myself what animal I'd be, I'd have to say "hyena."  Hyenas are quite clever.  Scavenging for scraps, but possessing the ability to hunt when needed.  They only exert the energy to hunt when it is actually necessary.

I too, can hunt.  If by hunt, you mean obtain food from a market, bring it home, and turn it into dinner.  But just because I possess this ability, it doesn't mean I need to expend the energy all the time.  Rather I can circle around my offspring's meal, and retrieve the leftovers after he has finished. Having a child who makes a lot of requests for certain foods, but doesn't actually go through the whole part of eating it,  means this is an effective food gathering strategy for me. Sometimes I have been known to scavenge while he is still eating, like taking the remains of a cookie after he has placed it down on the table and has turned his head.

However, like the hyena, I too can occasionally put a damper on my scavenging ways and move on to some actual cooking.  Like this salsa.

This month's Creative Cooking Crew challenge, hosted by Laz of Lazaro Cooks, is "cooking with spirits." Check back here at the end of the month - I'll post a link to the roundup of all the CCC dishes for the month!

We chose to go with vodka, giving this crab-filled salsa a bit of a kick as it slides down your throat.  Gypsy and jalapeno peppers, garlic, cilantro, red onion fill each bite with vegetal goodness, while using smoked sea salt and smoked paprika leaves a little something behind to linger on your taste buds.  The kind of food that is worth giving up my hyena ways and becoming human again.


Ingredients


1/4 cup olive oil
2 celery stalks, diced
half a large onion, diced
5 gypsy peppers, divided, diced
6 garlic cloves, minced
1 teaspoon crushed red pepper
28-ounce can crushed tomatoes
6 ounces lump crab meat
smoked sea salt, to taste
1/4 teaspoon smoked paprika
freshly ground black pepper, to taste
1/4 cup vodka
1/4 cup chopped red onion
1/4 cup chopped cilantro
1/2 teaspoon lemon zest
1 teaspoon lemon juice, plus more to taste
tortilla chips, for serving


Instructions


In a large saute pan, heat oil over medium low heat.  Add celery, onion, and three of the gypsy peppers. Once the vegetables are soft, about 15 minutes, add the garlic and red pepper flakes.  Cook for a minute, until garlic is fragrant, but not burned.  Add the crushed tomatoes.  In a bowl, stir together the crab meat, a hearty pinch of smoked salt, smoked paprika, and a sprinkle of freshly ground black pepper.  Add the crab to salsa.  Stir.  Add the vodka.  Turn heat to medium high.  Once the vodka has cooked down (it will leave a spiciness in your throat but no longer screams VODKA), about 8-10 minutes, let the mixture cool down a bit and add lemon zest, lemon juice, salt and pepper, as well as the remaining gypsy peppers, red onion, and cilantro.  If you want more heat in the salsa, add some minced jalapeno.