New post...Crab Masala!!
Got these nice crabs after long...so thought of trying them in a new style...turned out super yumm!!
I got the crabs cleaned, as it would be easier for me to cook them. Also the masala that goes into these is very much simple, so the outcome of the preparation will never disappoint you.
Another variation of crabs that I make is Crab Curry. Do try it out too.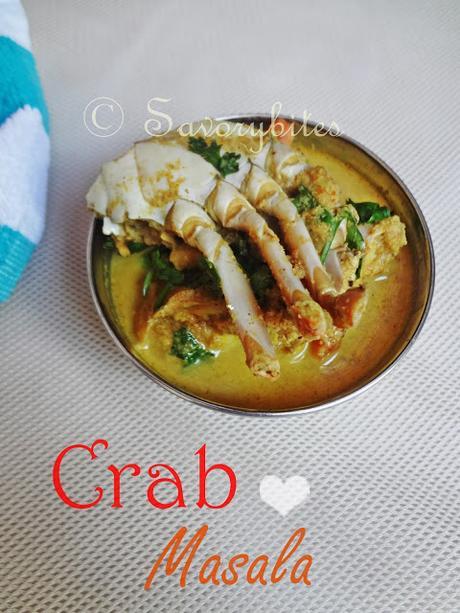 First, wash the crabs properly.
In a pan, add around 2 Tbsp Oil and fry coconut,long cut onion,green chilies,garlic,turmeric powder,tamarind and all whole spices.
Fry on medium flame till coconut and onion turn brown and it leaves nice aroma.
Let this cool off for some time. When cooled grind it to a smooth paste.
In another pan, add 2 Tbsp Oil, fry onion and tomato, till they become mushy.
Add the crabs, salt, garam masala and little water. Let it cook for some time.
Add the ground paste and stir and cook for some time till the crabs are cooked well.
Add cilantro and enjoy with roti or rice!!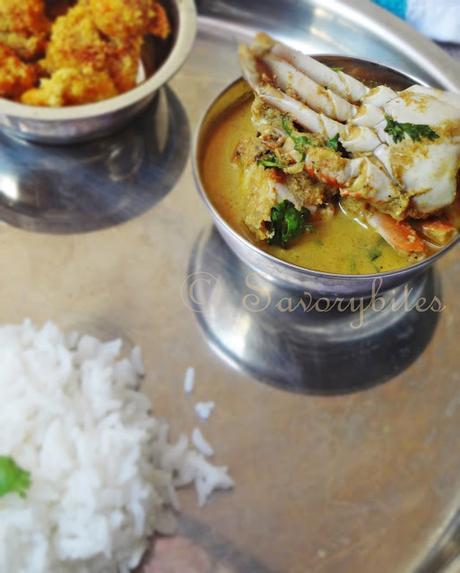 The spice level can be adjusted a per need.