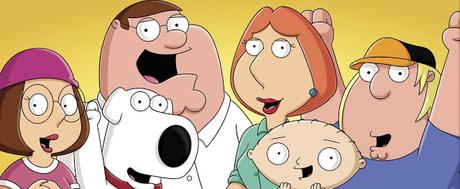 In class, we discussed the topic of motherhood. However, several of the archetypes in this realm of motherhood are often placed in this sort of binary categorization. From what we discussed in class, we found in the media often positions women as "good" mothers or"bad" mothers, much like women are categorized and trivialized generally overall.  However, animation often serves to open the divide and challenge these representations by providing alternate and often conflicting narratives to the concept of motherhood.
Victoria Nagy discusses the ways in which this occurs in adult animated shows like South Park, which includes a variety of the conflicted motherly characterizations that the author discusses. Those characterizations, or stereotypes, include the single mother, the middle-class mother and the Jewish mother. They write that the stereotypes are often exaggerated and for comedic effect. However and I, however, for the sake of the argument would like to talk about the middle-class mother in relation to the animated television show, Family Guy. Though Nagy does not discuss the show to the same extent as South Park, she does mention the show as one of her examples of animated shows that feature this stereotype.
Nagy writes that the middle-class mothers are categorized on this broad spectrum of sorts. They're characters that she clumps together who are married homemakers with no discernable ethnic group who are reflected through the actions of their husbands. Therefore, their autonomy is lost and  Lois Griffin is the perfect characterization for someone on this spectrum as she never really leaves the house and many of her "stories" revolve primarily around the household and moreover, her husband, Peter, and his misadventures. However, unlike the other mothers that Nagy mentions in her article, this stereotype draws from the myth of motherhood that denotes them as "perfectly loving, kind, patient and giving." Lois ' characterization does stem from that as she is kind of the opposite. She is actually the opposite in most cases, specifically to her daughter, Meg. Not only does she constantly berate and shame her, but she also has been shown stealing her boyfriend. She, also, revels in her own sexuality, which also goes to break the stereotype for conventional motherhood. However, this does extend or perpetuate the objectification of her character, which still isn't good. Literally, when you Google the words, Lois and Familly Guy, there are only pictures of her half-naked.
This differs largely from the mothers in South Park, whose, again, only agency stems from their husbands alone and it is only by way of divorce, as Nagy explains in South Park that they are able to break free from that mold.