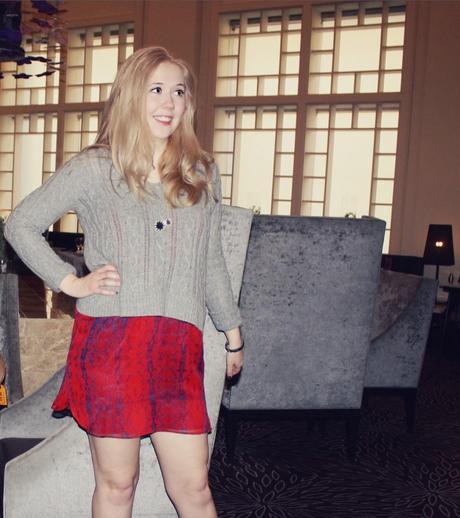 For my final outfit in this little Crush series of mine, I headed down to Avenue One for some tea and sympathy. Okay, not sympathy but tea in a cozy sweater! If you're not familiar, Avenue One is my favorite spot for a calm, elegant lunch at Regency Hyatt Boston. This outfit feels the most like me because my style is pretty simple. I wear a lot of gray and black, especially in winter, so this red, snakeskin print dress felt exciting even with a gray sweater over it!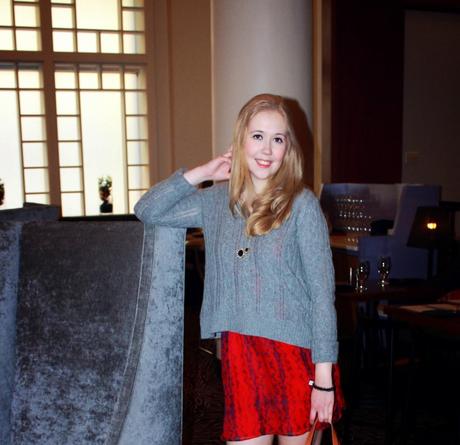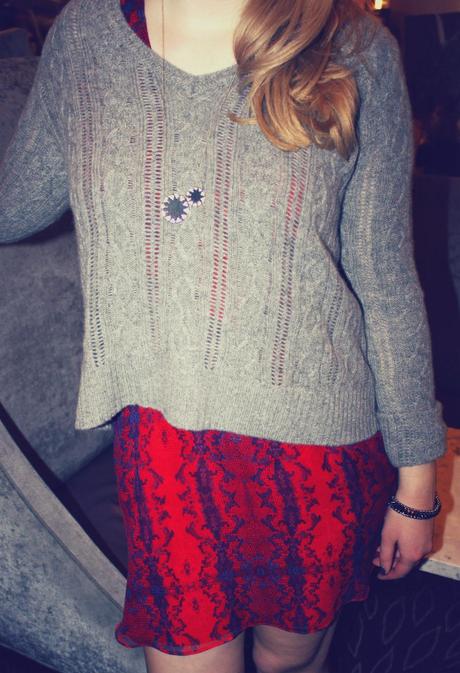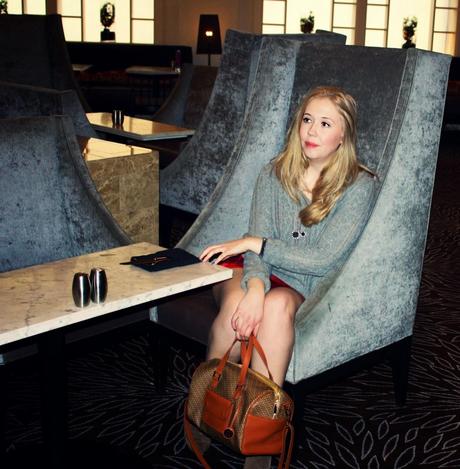 Dolce Vita Knit Sweater//Red Snake Skin Mini-Dress//Double Sunburst Stations Necklace by House of Harlow 1960//Stretchy Bracelet// All available at Crush Boutique My Own Tory Burch Lyla Satchel
Thanks to Crush Boutique and Hyatt Regency Boston!