New to little Indiana? Subscribe for free to my RSS feed. Thanks for stopping by!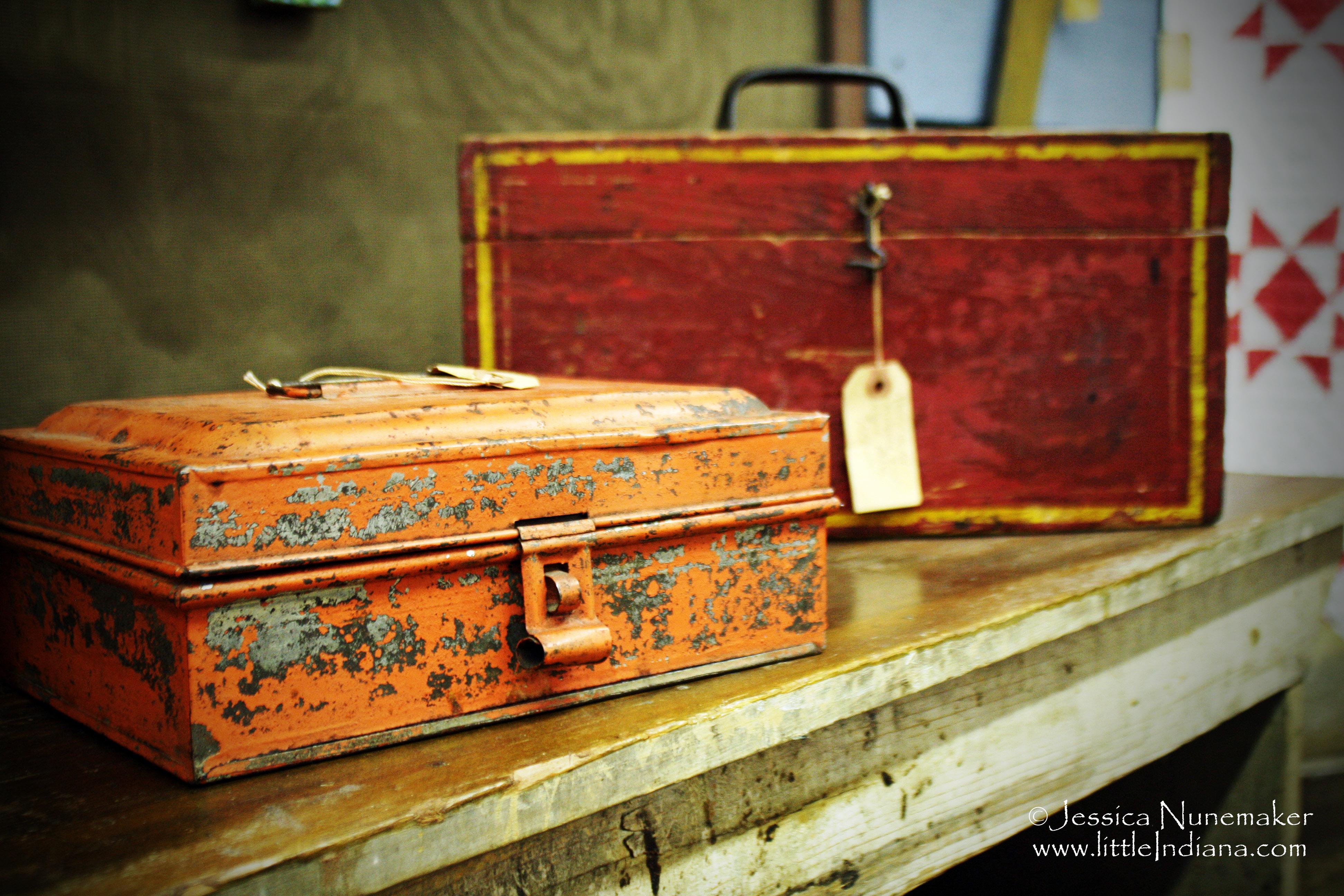 Back Home Again Antiques: Covington, Indiana
Covington, Indiana
hardware and implement store a hundred years ago
Not only is it bigger than you think–it's packed with unique Indiana antiques and worth a closer look.
Back Home Again Antiques: Covington, Indiana
Let's step inside, shall we? There's a slew of goodies tempting you from the front. It's almost part bakery and part antique shop. In other words: this shop has great atmosphere. I love it!
With two floors of very good stuff, I couldn't wait to poke around to see what I could see.
Incredible pieces of furniture, vintage toys, and household equipment are scattered around the first floor of this Indiana town shop. What great variety!
Indiana Antique Shop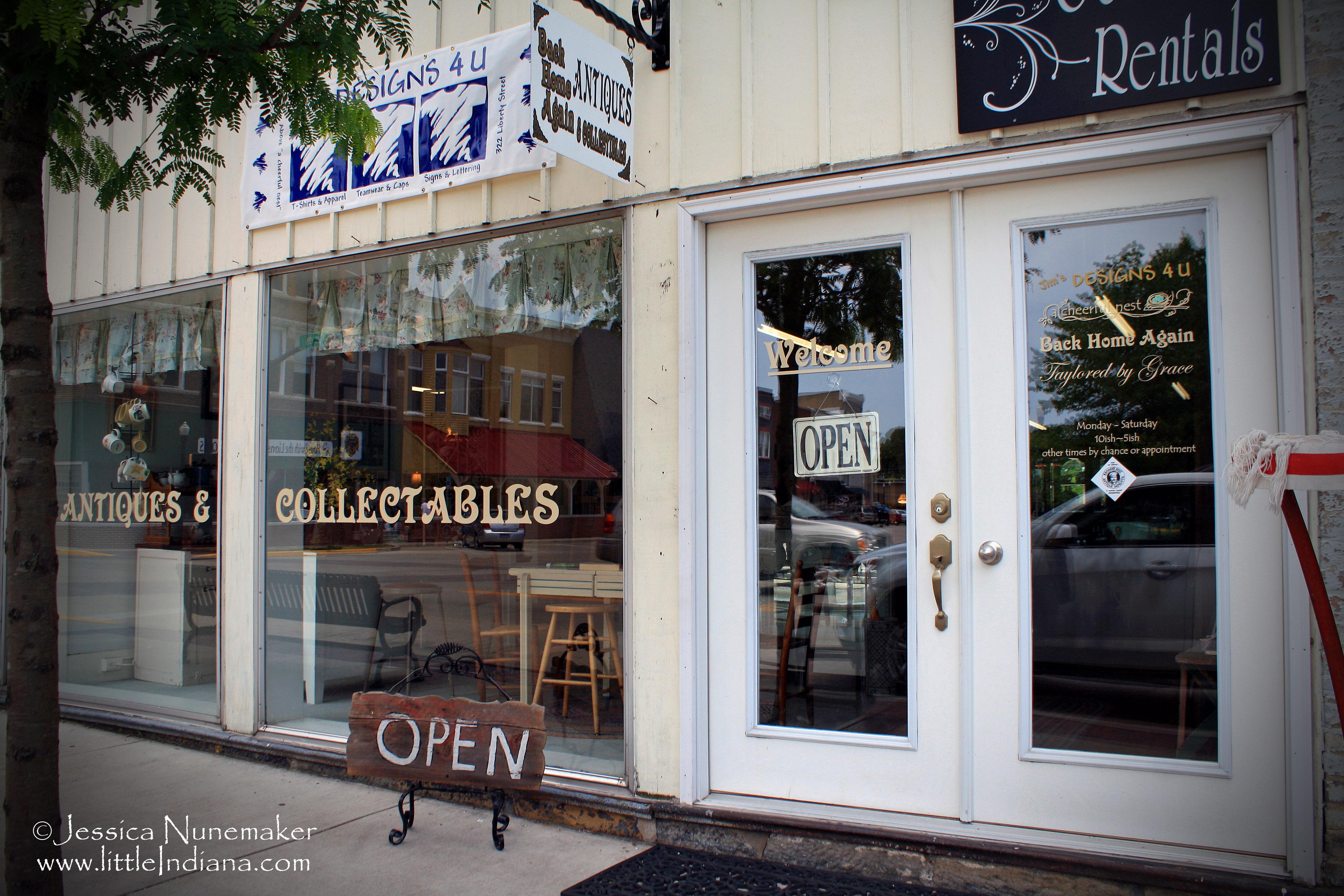 Back Home Again Antiques: Covington, Indiana
Up on the second floor, more treasures await! Don't forget to peek inside the old elevator. Once upon a time, this was used to get old wagons back in working order. They were hauled up to the second floor where they would be fitted with the replacement piece.
Now, it's a neat relic and a great photo op! Am I right or am I right?
Back to the goods…there's quite a few different kinds of vendors here. Some sell antiques while others are into furniture and organic goods. I saw iron doorstops and really nice large pieces plus other neat things that you just don't find very often. So fun!
Go There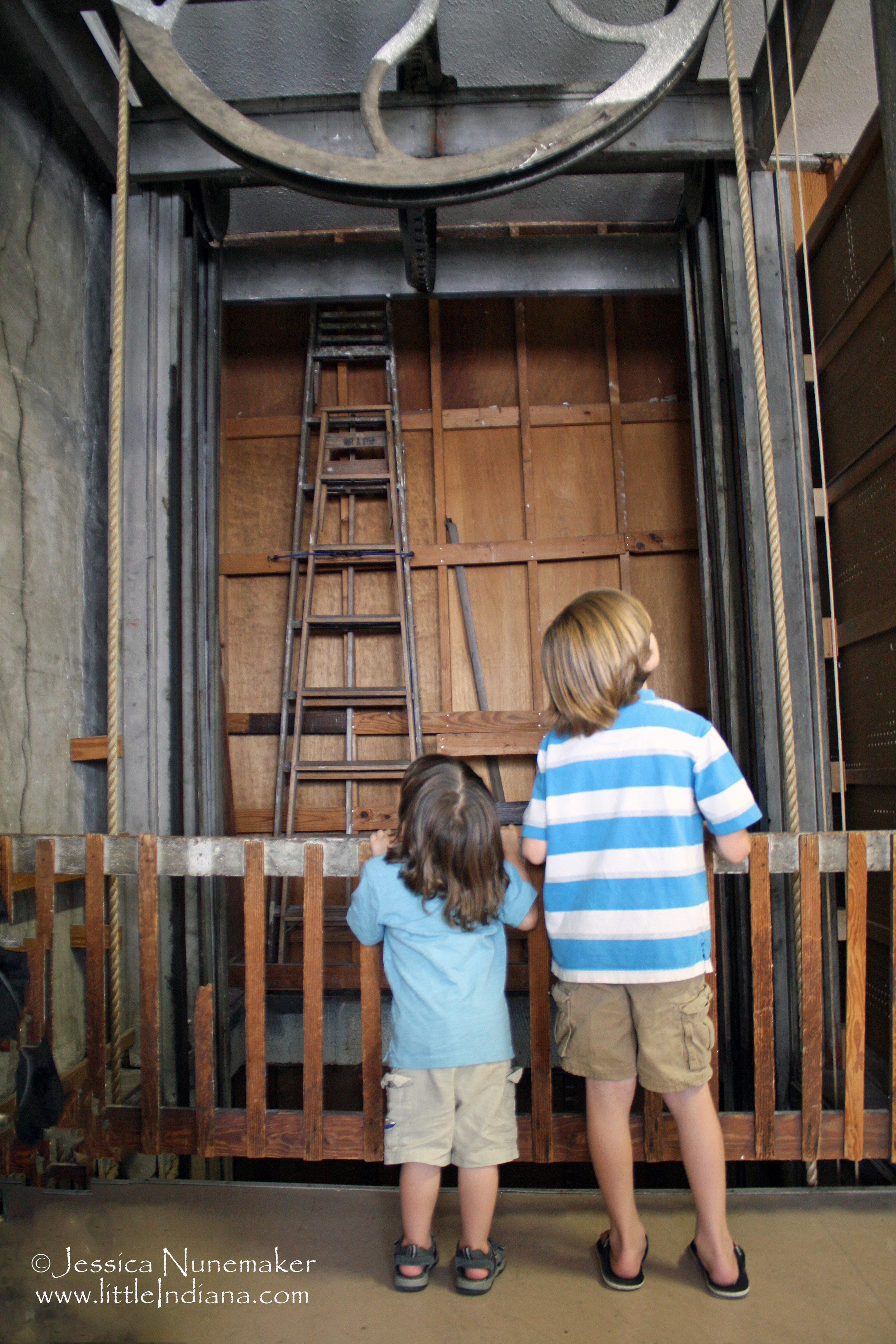 Back Home Again Antiques: Covington, Indiana
What a fun Fountain County shop! With it's connection to two other unique and varied shops, you can browse with ease!
Oh, and the dog camped out under the candy table? Yeah, he's real–and super friendly (just ask our two boys).
Find pictures in Indiana on my Flickr photostream or on the new little Indiana Tumblr blog.
Just don't forget to tell 'em that  little Indiana sent you!
Back Home Again Antiques and Collectibles
322 N Liberty Street
Covington, Indiana 47932
765.793.2902

View Larger Map
Don't miss a moment. Subscribe to little Indiana and receive instant updates to stay on top of everything "little."
little Indiana: Where to Stay, Play, and Eat in Small Towns in Indiana. Discovering Indiana's best small towns! Now get little Indiana on your Kindle.
Targeted. Relevant. Affordable! little Indiana advertising.