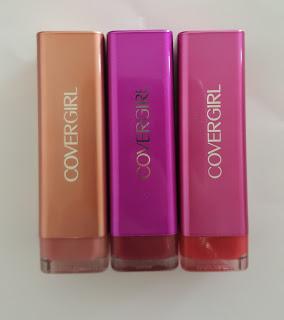 Covergirl have a new range of lipsticks out so of course I had to buy some. It was the gorgeous packaging and 50% off at Woolworths that sold me. This was a sneaky release, I haven't seen any advertising, the first I knew was when I saw them in the Woolworths catalog. 
The shades I purchased are Honeyed Bloom, Tantalize and Delight Blush.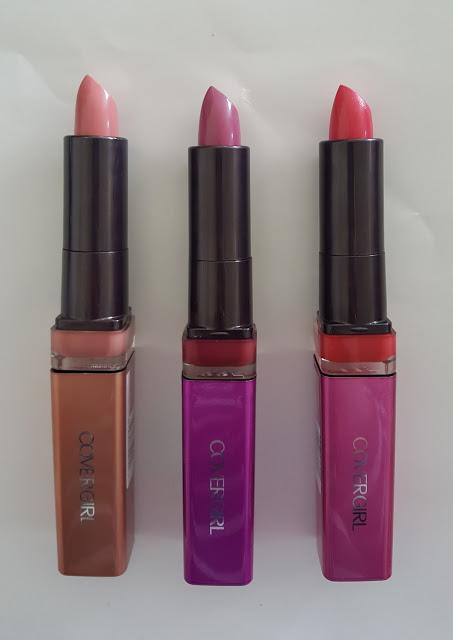 Out of the three Delight Blush is my least favourite, it has shimmer and quite a gritty feel to it. I may have got a dud though because Christina has the same shade and hers is not gritty.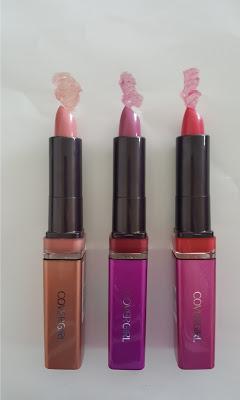 Honeyed Bloom and Tantalise are beautiful, they're creamy and feel hydrating. All three shades last well on my lips. Honeyed Bloom wears off the fastest as it's the lightest shade. Tantalise and Delight Blush leave a stain of color that lasts all day.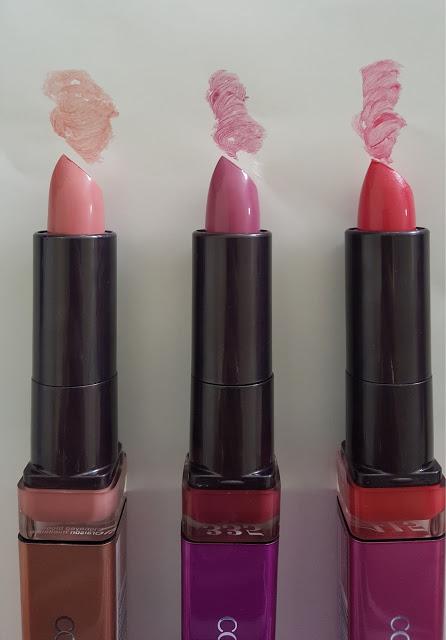 They all have a very subtle vanilla scent that fades immediately upon application and no flavor (mores the pity).

Overall I'm very happy with the Colorlicious lipsticks. If you see them on special grab one (or three)! They're a gorgeous formula with a great range of colours.