There's a lot of book cover news floating around the interwebs these days, and while normally I don't talk much about book covers, there are a few interesting ones of late that I thought of sharing with you.
First up, and I am sorry if I am boring you with my obsession with A Song of Ice and Fire books, but I just can't help it. This series is probably one of the hottest things going on right now, and I love the books so much that I just have to pass on every bit of news I stumble upon about them.
The latest is that a reprint of these books are coming out soon (and about time I say). I have collected the new cover images below and while I like them all right, I can't help feeling they don't give the right picture about the contents of the books. I mean, where are the dragons, the kings, the hot princesses? That's what I would love to see.
Here's the first book in the series.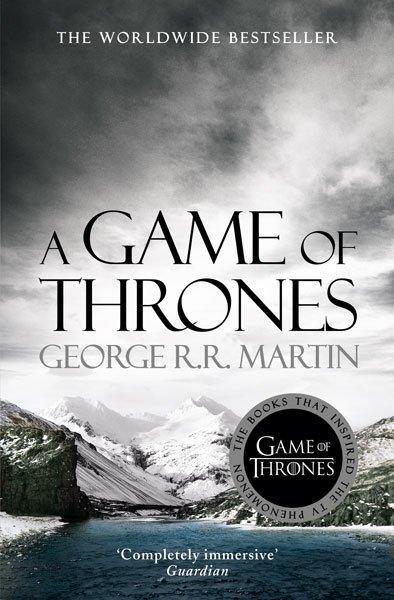 A Game of Thrones
And here are the rest of the books.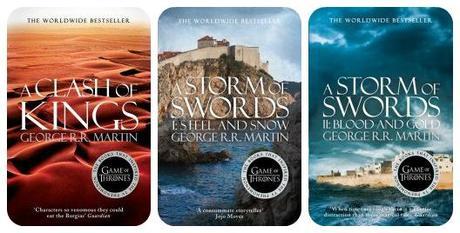 A Clash of Kings and A Storm of Swords (parts 1 and 2)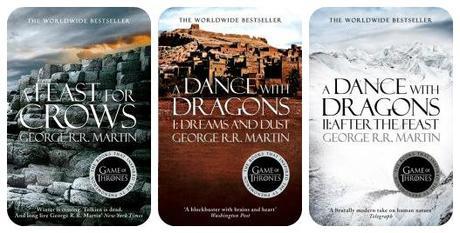 A Feast for Crows and A Dance with Dragons (parts 1 and 2)
What do you think of these covers? I am particularly meh about that desert cover for A Clash of Kings. I don't even remember a desert being mentioned in the book, so why is it on the cover?
A cover I love and that I spotted on Sam's blog is the cover for Murakami's upcoming new book – COLORLESS TSUKURU TAZAKI AND HIS YEARS OF PILGRIMAGE.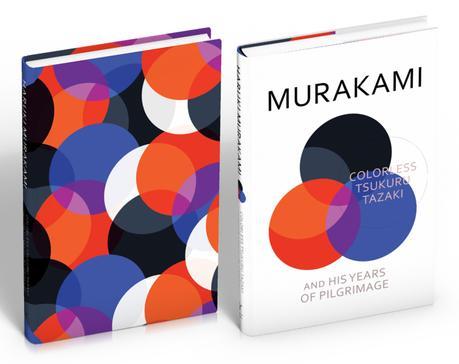 COLORLESS TSUKURU TAZAKI AND HIS YEARS OF PILGRIMAGE by Haruki Murakami
That's such an interesting title and cover. I know next to nothing about the book and I still desperately want to get my hands on it (in hard cover).
Another set of interesting covers are the new covers that were revealed one by one for the Percy Jackson series of books by Rick Riordan on Facebook. I read the first book in the series, thought it was fun, but never really got around to reading the other books.
I am hoping the new awesome covers might give me some motivation to finish up the rest of the books.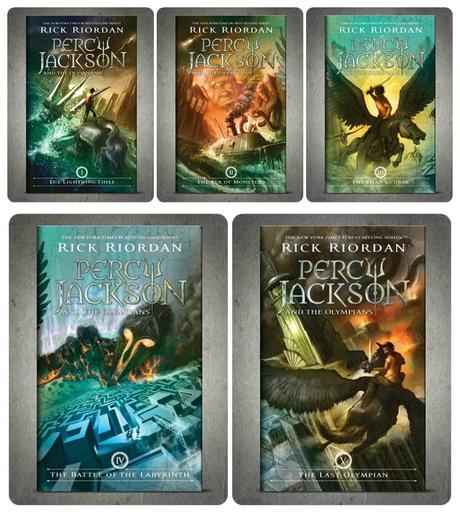 Aren't the new Percy Jackson covers smashing?
Which new covers have you been impressed with lately?