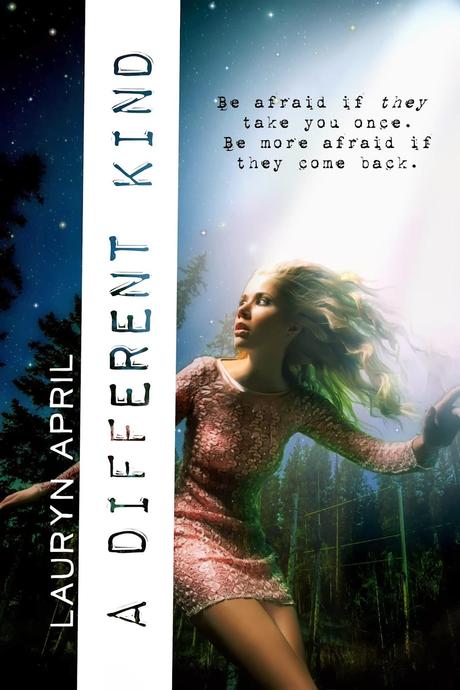 "A Different Kind" by Lauryn April




Genre: YA Scifi Romance




Release Date: March 2014




Cover Design: Lauryn April




Publisher: Phantom Owl Press




Goodreads


"All I could see was bright blinding white. I tried to glance back at my bedroom window, but couldn't move. My eyes were frozen open and watering as I stared into the abyss. God, this can't be real."
Book Description:


Payton Carlson's life is perfect, until the night she's abducted by aliens. Now she's plagued by pieces of memories from a night that feels as hazy as a dream, and that's not the only strange thing that's been happening. When Payton's neighbor, Logan Reed, who spends every night sitting on his roof staring at the stars, starts to pay extra attention to her, Payton starts to wonder if he knows more about the night she can't remember than she does. Suddenly finding a date to the Homecoming dance and cheering at the football games aren't as important as they used to be - especially when the aliens return for a second time.




 





If you liked this post you might also like "Sneak Peak at A Different Kind"