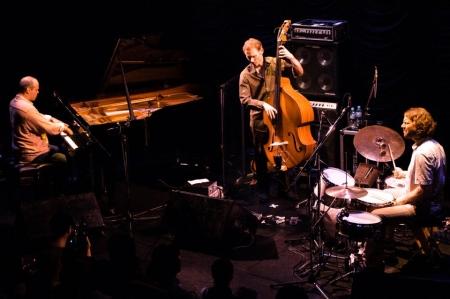 Medeski Martin & Wood covered Suspicious Minds at their show at Rams Head on Stage in Annapolis, MD - 2012/10/14. Written by Mark James, whose own version failed to chart, it became a number #1 for Elvis Presley in 1969.
The NYC avant-jazz trio have just announced a hometown residency at the Blue Note Club in December:
The band will perform 2 shows each night (8:00 & 10:30PM) December 11 - 16, 2012. Special guests include guitarist Nels Cline (Dec. 12), guitarist Marc Ribot (Dec. 13), and saxophonist Bill Evans (Dec. 14). More guests to be announced soon.
Âť mmw.net