Smartphones have become our daily driver. Unknowingly we have given ourselves to build  a life around our smartphones, we are mostly depended on our smartphone than anyone. The number of Apps and services we use daily to keep are increasing day by day. With the advent of Google Now, getting quick information on anything has become a breeze. But there is that missing link between the smartphone intelligence and user where the smartphone doesn't really understand  when the user wants what.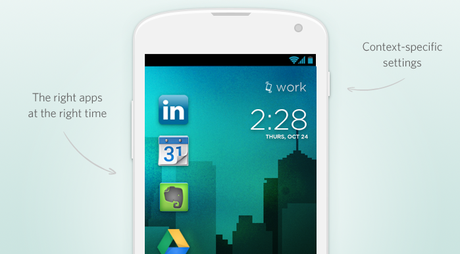 A new app, called Cover, has plans to connect that link and fill the void. The idea of the app is simple, it modifies your lockscreen to show the apps which are important to you for that particular time of the day. Sure, Google Now shows you cards which are relevant to the time and location but it needs to be triggered. Moreover it only solves the problem which never existed. It just made things which always were in background more convenient to access.
What is Cover?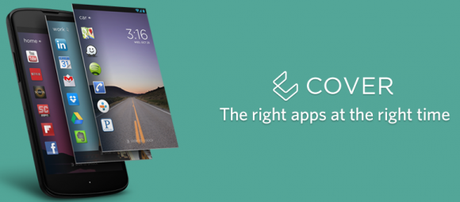 Its is very simple to understand, it bring the required apps to the lockscreen. It replaces the default Android lockscreen and brings in a fully useful lockscreen. The app understands what time of the day it is, where you are and provides quick shortcuts to the apps which would be most used. Don't get it wrong, it's not the pre-defined apps for certain situations. Based on your regular usage, it learns which apps are most used by you in each context of the day and time. This way it would automatically change the apps you use when at home and when at work.
Not only it understands time and location but also understands the motion of  car using your phone's accelerometer and gyroscope to bring in the most used app in the car, Maps.
How to get this App?
Currently, Cover is an invite-only beta, as they are still figuring out a few things and tweaking their algorithm to ship the final product which should blow your mind. For trying to get an invite to the private-beta, you can sign up at CoverScreen. And hope to get in soon.
Since it's in beta, its hard to comment how good this app actually is. There might be a lot of bugs and glitches which a beta user might face and also the major issue for most Android phones is, it would drain a lot of battery. So if you are planning to try the beta ( if you get in ) beware of the battery issues and beta bugs.
Once out of the private beta, this app would be available in the Google Play Store.
And as guessed, this is only for Android mainly because iOS doesn't give developers that much freedom to change the UI with their app.
Source :
Cover