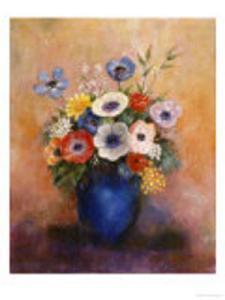 Sunday, March 12, 2006 at 2:53 PM EST
I always hate when men try to talk to me. I don't feel flattered if a man is attracted or interested in me, or both. I don't need a man to want me like some people do. In fact, i don't understand the reason why it matters to some whether or not they are desired by a person of the opposite sex. How is it important to anything? If a man doesn't like, want, or isn't attracted to you, so what? What does it mean? Who is a man suppose to be?
I frequently heard people say before that most men don't like women coming on too strongly to them. They may like being approached because it does something for their ego but they don't appreciate an aggressive woman who is constantly hanging around them. In my opinion, that works both ways because there have been guys who were interested in me and i didn't want them and all they would do is keep coming around me getting on my nerves. I can't tolerate no man sitting up under me all the time.
Some men don't want to take "no" for an answer. They don't want to believe it when a woman they may like is not returning back any interest. They'd rather believe that she is putting up a front instead of accepting that they're being rejected.
Then you have those men who play games but don't want to acknowledge when they get played because in their eyes it is the man who is suppose to come out on top. I use to observe a few particular men who'd come around me in the past, profiling in front of me, and trying to impress me by wearing nice clothes. Then they'd play silly games believing that i would actually care about them or what they were out doing. And a lot of these guys accuse women of being dumb ones when they are the stupidest that i've ever seen.
I use to put all of the blame on the men. Then i came to realize that it is certain types of women that have these particular men acting like they're "hot shit". Those women let a man go to bed with them after buying them a happy meal from Mc Donald's, they let men use them, then they get jealous and fight over them. And most of the men are not even attractive, however, guys are always quick to point out if a woman looks good or not. I don't have time for any of the bullshit!