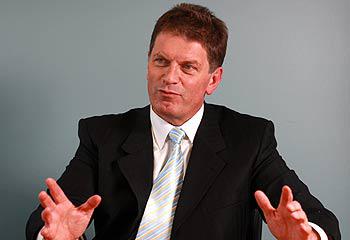 Opposition Leader Ted Baillieu hasvowed to protect Melbourne's heritage from Labor's "wrecking ball approach toplanning," if the Coalition wins next month's state election. "The Coalition'splans for heritage and open space will preserve Melbourne's liveability and putin place safeguards that provide certainty and reassurance to communities,councils and developers," he said this week. 
The Coalition's plan to protectheritage includes limiting high-density residential developments to designated "activity"areas and preventing such developments from being built along major tram, trainand bus routes. It also requires councils to prepare Municipal HeritageStrategies and encourages greater transparency in public land sales. 
In principle, this represents a step in the right direction for Melbourne's planning processes. But we require more detail fromMr Baillieu if we are to gain a clear sense of how these principles would panout when faced with practical considerations (including accommodation ofpopulation growth and containing urban sprawl). Further elaboration on the Municipal Heritage Strategies is also desirable, as the only description afforded so far is that they will comprise lists of heritage buildings. A list per se
is not a 'strategy' so I am very eager to hear what is actually envisaged by the Coalition. 
Earlier this month Mr Baillieu condemned the 91-metre tower Windsor development (approved by PlanningMinister Justin Madden) and expressed concern over the decaying state of Melbourne's once glorious Flinders Street Station. "Disgracefully, this oncebeautiful station has been allowed to become derelict, dirty and unsafe. Ourheritage is in danger of being neglected and lost," he stated. In the video clip below, Mr Baillieu proposes a $1 million architectural competition for the redevelopment and preservation of the station, if he wins the election. What do you think of this idea?
So far Mr Baillieu has offered promising principles. But to be convinced, I would like to hear more concrete plans, limiting the scope of wiggle room. For example, it would be helpful to hear Mr Baillieu's stance on the dozen heritage buildings currently at urgent risk in Melbourne's CBD, as recently identified by Melbourne Heritage Action group inThe Age. If Mr Baillieu really is dedicatedto preserving Melbourne's heritage, can he guarantee that these significantbuildings will be saved?