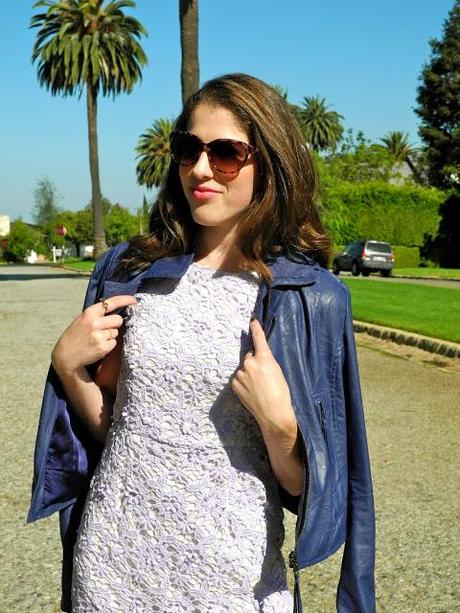 Photos by Kendall Davis (How convenient that my best friend also doubles as a photographer!)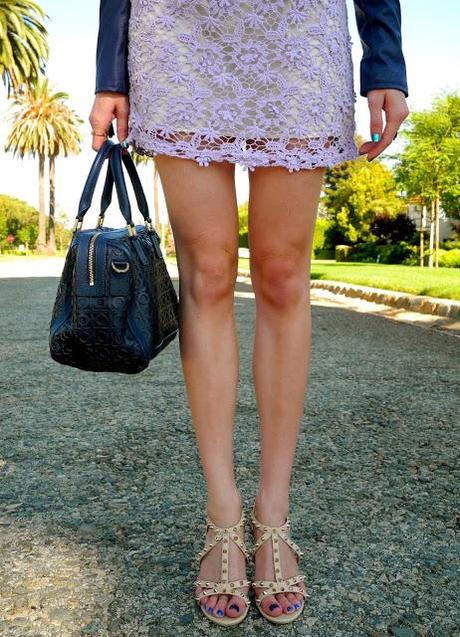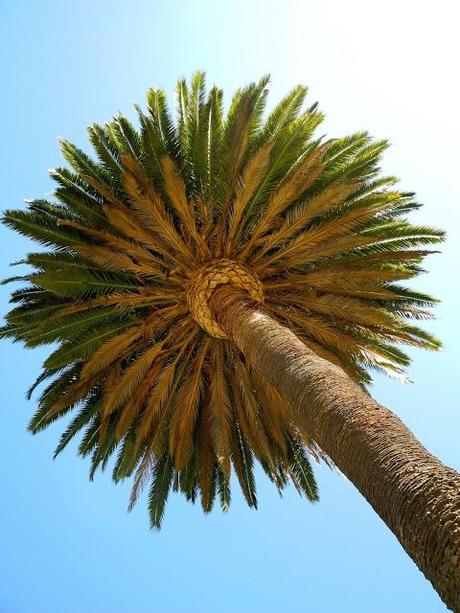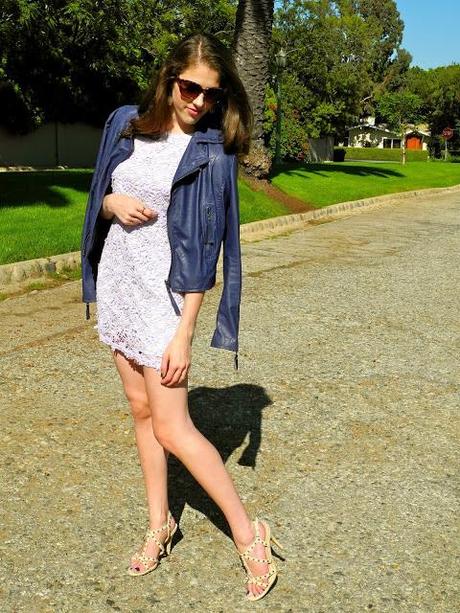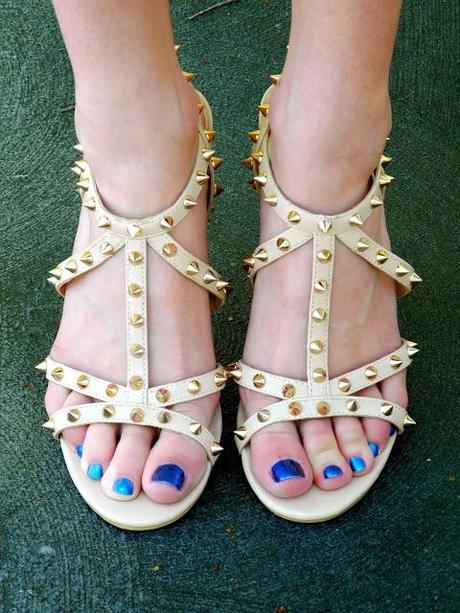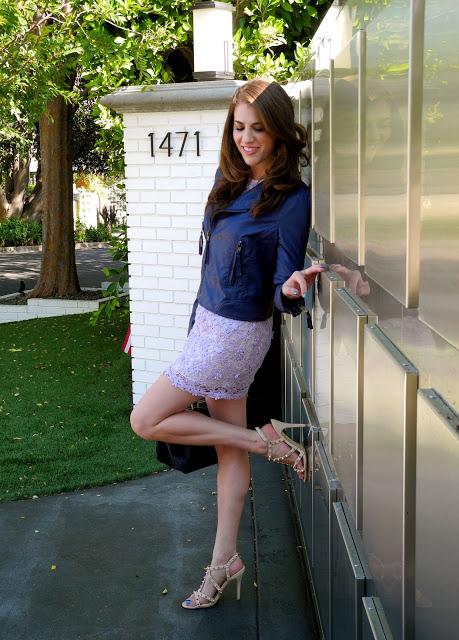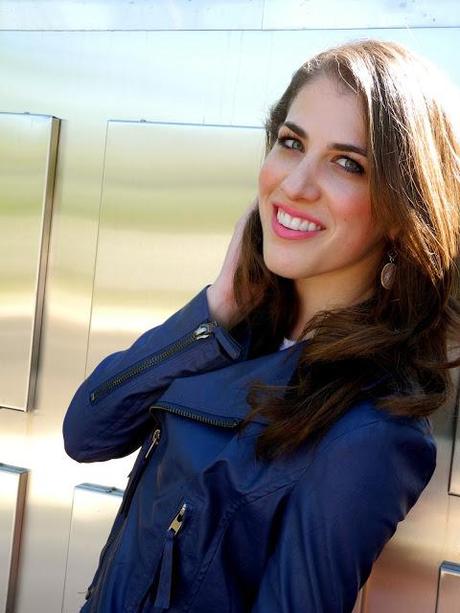 Outfit: Cotton Candy dress (similar), Ovi leather jacket (similar)Accessories: Tory Burch bag, Forever21 heels, Loft sunnies, Chanel nail polish and toe polish
My style is unapologetically girly—the bigger the bow, the better. But as I get older, I'm starting to learn a thing or two about balance. Instead of accessorizing my lace, lilac dress with something sweet, I decided to edge things up with a leather jacket and seriously sexy, spiky heels. Speaking of, in all my years of smart shopping at Forever21, I've never been so excited to snap up a product as I was when I found these heels. They bear a striking resemblance to Valentinoand are definitely a steal at only $32.80! You're welcome.