Can you picture the scene?
The cottage nestles below a mountain. Honeysuckle climbs the front wall and the name of the cottage mirrors the flower. Upon opening the door, you discover a stripped pine floor leading to a Lakeland flagged floor to the rear. There is a window seat with a cosy cushion and just enough room for two to snuggle. Your eyes are drawn to the log burning stove which is roaring hot and the rag rug in front aids the ambience.
Is it a romantic scene?A cosy scene? A picturesque scene?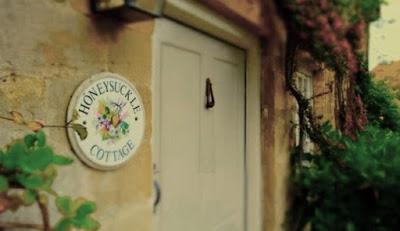 It is none of the above. It describes the cottage I lived in for 14 years in Windermere. Appearances, as they say, can be deceptive. The reality is stone cottages are cold, damp, dark and cramped. They can harbor insects of many kinds and small livestock such as mice and rats.
Log burning stoves are hard work to manage with the ordering, storing and replenishing of wood a constant necessity. Also, they are proving to be unhelpful for the environment.
So, cottages are cool? Not really. My preferred style of house would be Victorian or Edwardian, with red brick, high ceilings, period features and a light and airy feel.
Blackpool has an abundance of such property at very reasonable prices. Cottages? Having experienced one, I prefer Art Nouveau style and space. What about you?
Thanks for reading
David Wilkinson
Email This
BlogThis!
Share to Twitter
Share to Facebook
Reactions: