The rain here has been torrential, so as I pulled into the house at 8:45 this morning, I assumed it would be a cold, quiet day at homem, catching up on the many things neglected during the kids 3.5 week long winter break.
Then my mobile (definitely not a "cell" phone here) phone rang, it was one of my Aussie-Mum-Mates, who incidentally, says "mate" often and she
is
my mate... so it works out perfectly, I love her, and her family, very much.   Did that sound weird-- whatever...
The Convo:
Her:  You'll never guess where I am?
Me:  Wheeeerrre???
Her:  Costco!!!!!
Me:  Omigod!  Is it packed?? Omigod!
Her:  It's empty.
Me:  Shut up!  I want to come!
So we get off the phone, and I call my other close Mum-Mate, and girlfriend... we were off to the races!  We bolted over in her mini-van with ample storage, to Parramatta Road in Lidcombe to check out Costco Sydney, yeee- haw.
It was Grand Opening chaos as we pulled up to the massive warehouse; police cars blocked the entrance, as the carpark (that's Aussie for "parking lot") was full.  We were directed to the shopping mall across the street, parked quickly without issue, and then followed the parade of "new Gold-Star Members" through the crosswalk, up the rampsm and into the Costco entrance.
By the way, you can stop by for lunch without entering Costco and have a "all pork" Costco hotdog (not the all-beef they are known for in America) or a refreshing beverage, as the snack area is not actually inside the store itself.   It's funny because later in the day an employee was telling us, and she was really giddy with excitement about it, that you can get free refills on your drink from the snack area-- it reminded me, we definitely aren't in Kansas anymore and Australia is still a very different place.
Anywho, let's just say this-- Costco definitely wasn't empty when
we
got there! haha
So we probably only covered about 30% of the store during our probably 2+ hours there, as it was absolutely beyond jam-packed;  there were staff literally, boxed into a tiny spot on the floor unable to move.  Massive gridlock-- though there were a few aisles we were able to cruise through without issue.
And here's what they had...
American stuff you don't see often in Australia like:
Bounce Dryer Sheets
Febreeze
Poppycock Popcorn Snack
Lots of Kitchenaid items, though they seemed to be at normal Aussie prices
Many Kirkland brand (that's Costco's private label) items-- like coffee, baby wipes, lots of other widely-used American Kirkland items
And...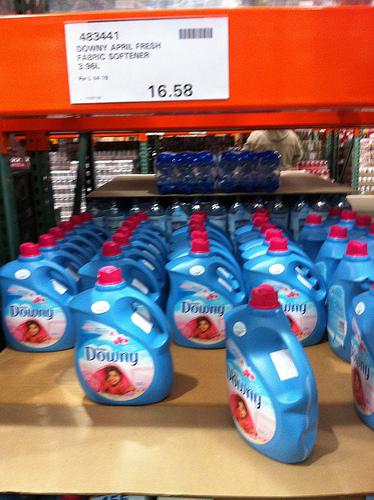 Downy Fabric Softener, so nice to see you old Ameri-friend, too bad you've been replaced with Epsom Salt.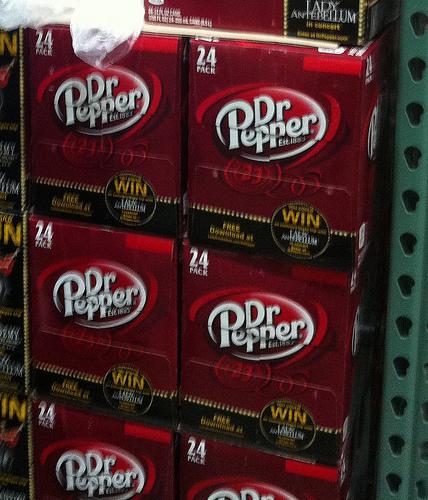 Australians have no idea what Dr. Pepper is, as proven by the convo (that's Aussie for "conversation") heard next to the Dr. Pepper cases.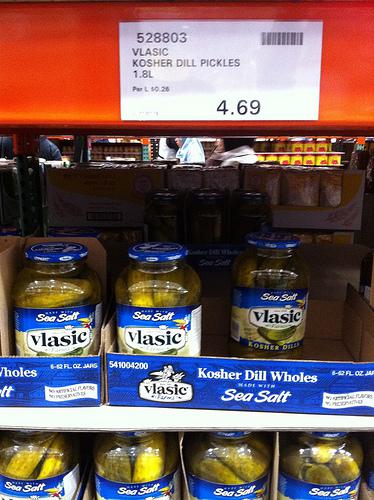 Kosher Dill Vlasic Pickles down under, wow.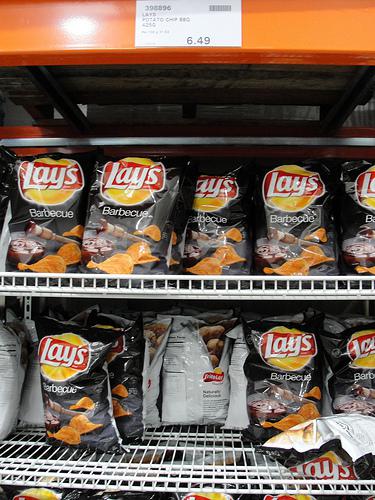 I never thought I'd be so happy to see Lay's.  I would probably never buy them in the US with all the other choices, but here, just seeing the logo gave me a little smile.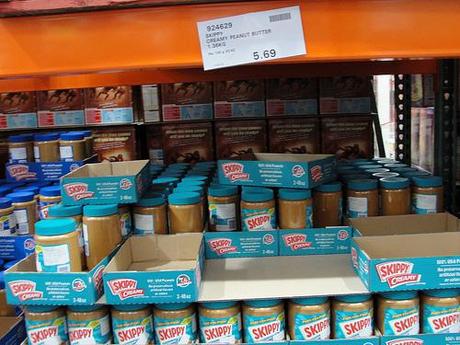 OMG... I thought I hit the jackpot when I saw this-- then I noticed the Kirkland brand Organic Peanut Butter-- it's like the US Smuckers brand style-- all natural, no sugar, needs to be stirred.  That was a real win for my six year old and he doesn't even know it yet.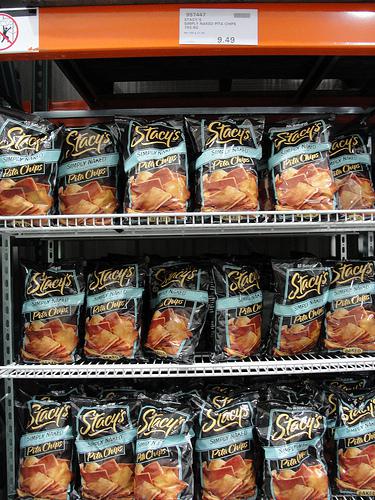 This makes me feel like I'm at Costco.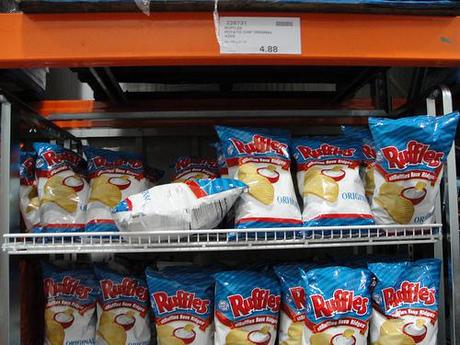 Definitely something you don't see in Australia.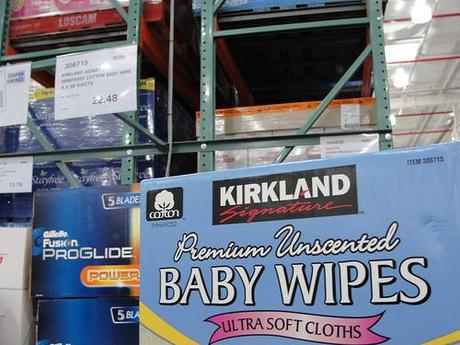 Best baby wipes in the world.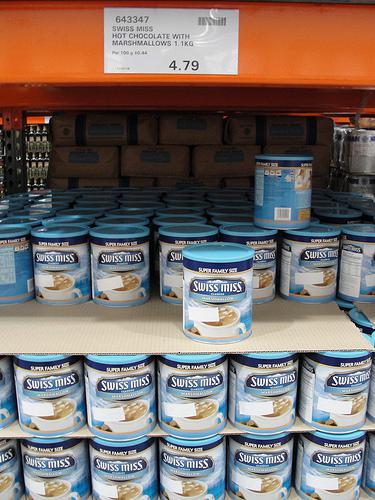 Should've, could've, would've.  Damn, why didn't I get the Swiss Miss???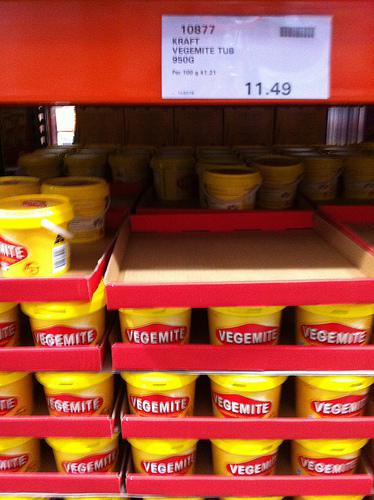 Duh, it would be Costco Australia without insanely large tubs of Vegemite.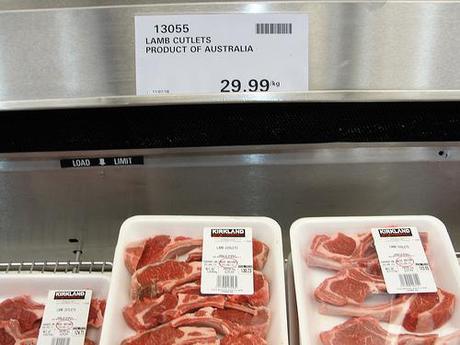 Lamb cutlets, you've made my life a lot easier, thank you for converting my vegetarian six year old back to meat.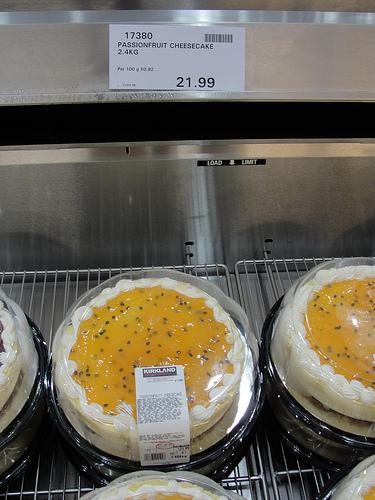 Passionfruit, something we've learned to love, especially with vodka.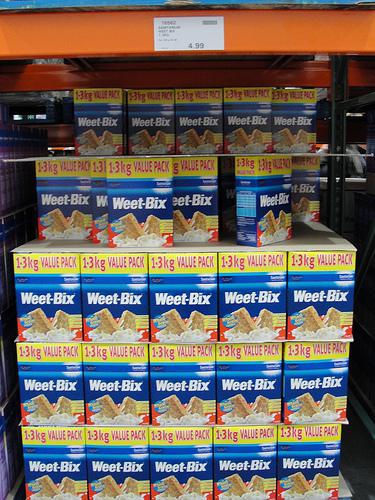 Massive boxes of Weet-bix, it's the Wheeties of Australia, perhaps you could say their national breakfast cereal?
Random list of other things they had:
Twinning tea massive pack of 3 varieties.
Beef fillet for $31.99/kilo (which is pronounced in Australia like it rhymes with "skillet" instead of with "ballet")-- that's about half the price than our local butcher.
Treadmills, TVs, Vacuum Cleaners, Small Appliances of all kinds.
Walk in refrigerator full of fresh produce like kilo sized bags of asapargus (that's 2.2llbs), ginormous bags of baby spinach and rocket (Aussie for "arugula"), leeks (the new onion in my house), and container of beautiful baby-capsicums (capsicums = bell peppers) that my Fiery Redhead taught me to roast to perfection.  
Swingsets, they call them "cubbyhouses" here.
Books.
Clothes
Fresh Pizzas-- the boxes say "Take and Bake" $15.99 for a seafood pizza that looked amazing.
Larger than normal packs of:  milk, eggs, yogurts, all kinds of frozen items,
Disappointed that they didn't have American breakfast cereals.
Disappointed to see the Kitchenaid appliances were the same price as other Aussie stores.
Disappointed the Costco hotdogs were not the all-beef ones from the US, all-pork Aussie-style ones are just not at all the same.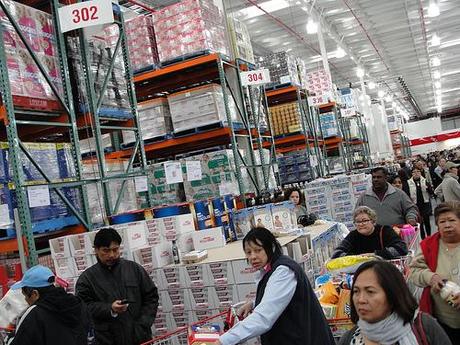 View from the cashier line chaos.
And after waiting about thirty minutes in line to check out, maybe less-- we put our Costco Rainy Day Escape Plan into action.  My friend was going to get the her car at the mall across the street, while I waited with the two Costco carts at the Tyre Centre (that's Aussie for "Tire Center":)
And if it wasn't already our lucky day-- well guess what, it was about to be.
As it was raining cats and dogs, my friend organizes permission from the police brigade to enter the "full" Costco carpark and pick me up with the goods.  She arrives, backs the mini-van, which makes me miss my American Honda Odyssey (the Aussie one is a stationwagon type vehicle), right under a nice convenient awning at the Tyre station so we can load, when one of the Tyre Centre guys comes out and says something about a flat tire-- and we're thinking he's probably shooing us away from stopping in that area.  Then we realize, he's actually saying we've got a flat tire.
Can you imagine, a flat tire discovered while your car is parked illegally in front of a Tyre Centre?  Haha, it doesn't get much luckier than that :).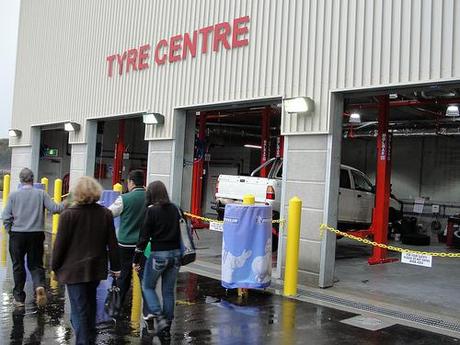 Needless to say, three new tires and three new best-friends-who-happen-to-be-Costco-employees later... we were on our way home to do school pick up and tell our children how lucky the are to have mums (aka "moms") who buy them Costco-size cases of single-serving Pringles.  
Costco Sydney, you rock.