There are a number of ways to maximize what you're doing to generate new clients for you. With a slight twist on your procedures pick up new donors, while keeping your expenses down.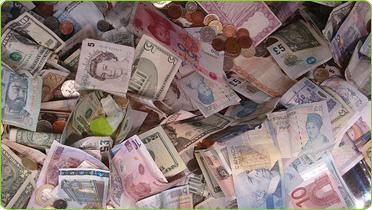 Trade Show Booths
Trade shows are a great way to network with other businesses in your niche but with a little preparation you can pick up new donors as well. When attending national or local trade shows prepare your information about your non-profit company. Include your website and a place to collect information from the crowd.
Giving out your website is always a great idea but a very passive way to get people involved. With the amount of information these people will be getting at the trade shows the chances diminish that they will search you out later on. Take the lead and sign them up to your newsletters. If you keep them up to date with your work and spread the excitement your chances of getting them involved will increase.
Company Newsletters
This can be interpreted two ways. Your own companies newsletters and other companies as well. Keep your donors up to date with your progress and remember to stress the emotional tone. Inform your donors how their money is being spent and how the recipient's life has changed because of this. Pass on the energy and excitement of your mission and how because of the donations from your sponsor people lives have been changed.
The second part of newsletters is asking your donors who own their own businesses or have access to a contact person for their businesses newsletters to include a small ad for you. Include your website address, email and phone number. If you have any types of promotion make sure to mention that to entice new potential donors to visit you soon.
Email Campaigns
Email all your members with a new campaign and request special donations towards it. Ask your donors to spread this email to several of their friends. Include a place on the email for these new recruits to opt in for future news.
You may even want to tie this in with a contest. For each new donor that signs on and makes a deposit take their sponsors name and enter them into a draw. Try and find someway to motivate current donors to not only continue contributing but to pass your information to others.