New to little Indiana? Subscribe for free to my RSS feed. Thanks for stopping by!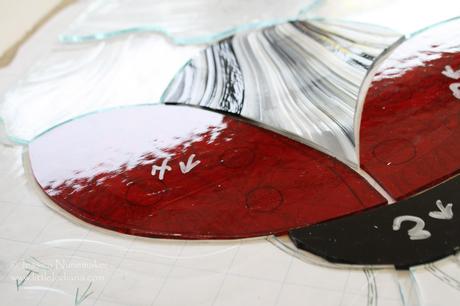 Corydon, Indiana: White Cloud Windows Stained Glass Work in Progress
Ready for a neat Corydon, Indiana business? How about Indiana stained glass like at White Cloud Window Stained Glass and Supplies?
Indiana Stained Glass
Who knew that little Indiana would find such an artsy treasure trove in this small Indiana town?
White Cloud Window has such a variety of stained glass pieces–self professed stained glass lover or not, there's really something here for anyone!
When I think of stained glass, I think of windows (there are two of those in our Victorian home) but there's far more than that here! They had items ranging from jewelry and gifty stuff to wall art and other decorative home accents.
White Cloud Windows Stained Glass and Supplies

What was especially cool? little Indiana got to poke around in her workshop! I saw stained glass projects in various forms of completion. It was so neat! I had no idea how it all came together. It certainly looks like an interesting process!
I find the cubbyholes with the different shapes, sizes, and colors of stained glass so interesting. As someone who just isn't crafty, it's pretty awesome to think that one day each of those plain pieces of glass will be turned into something pretty.
Items located around the shop have meaning…the light that hangs over the register was salvaged by students, repaired, and in use by the shop. The Ave Maria piece of stained glass is from an old church.
Nothing is meaningless unless you make it that way and White Cloud Window Stained Glass and Supplies? Can certainly see the beauty before restoration. That's a pretty great talent to possess.
Stained Glass Classes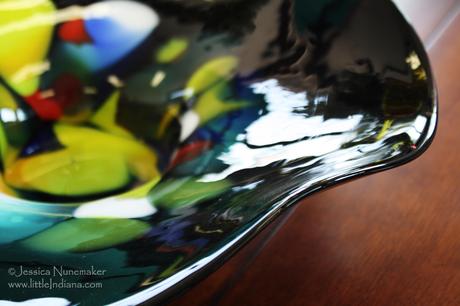 Corydon, Indiana: White Cloud Windows Stained Glass
I think it's so neat that you can actually take classes and learn how to do this!
Since she's moved into this great larger building (I guess her old location was really small) she has been able to offer personalized classes.
Head to Corydon, Indiana to find unusual shops like White Cloud Windows. But I suppose I wouldn't expect anything less than amazing from what was once our Indiana state capitol!
See more White Cloud Window Stained Glass and Supplies images and other pictures in Corydon, Indiana on my Flickr photostream.
White Cloud Window Stained Glass and Supplies
231 East Chestnut St.
Corydon, Indiana 47112
812.596.0393

View Larger Map
little Indiana: Where to Stay, Play, and Eat in Small Towns in Indiana. Discovering Indiana's best small towns! Now get little Indiana on your Kindle.
New! Offering affordable online advertising for your small Indiana business! little Indiana Businesses is the online presence that you've been looking for.