These three photos are all of Coreopsis "Roulette".  All the same pack of seeds I direct sowed in the spring.  I was not expecting the variety and just love it!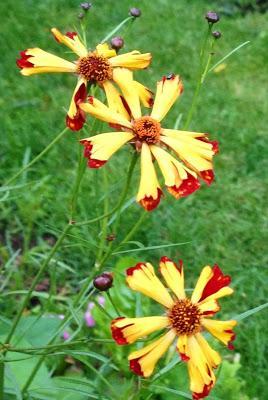 They are just perfect in the Sun Garden where they complement the other reds and yellows.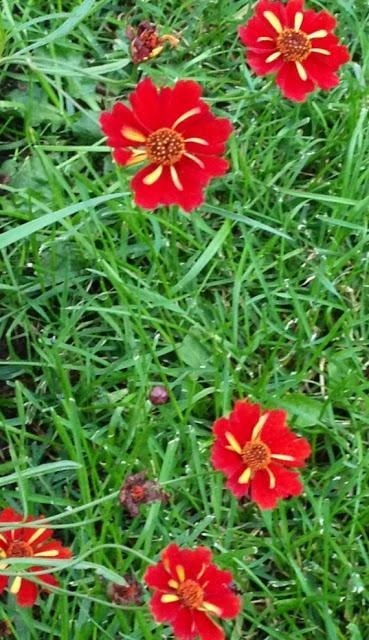 They appear to float above the other plants with their wispy foliage.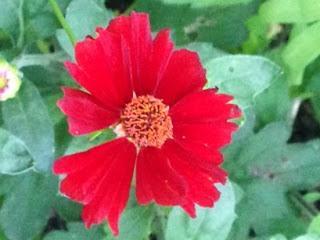 Of all the plants I started from seed this year I believe these Coreopsis may just be my favourites...though those Bachelor's Button are a wicked shade of blue.
Sharing with Weekend FlowersToday's Flowers & Floral Friday Fotos