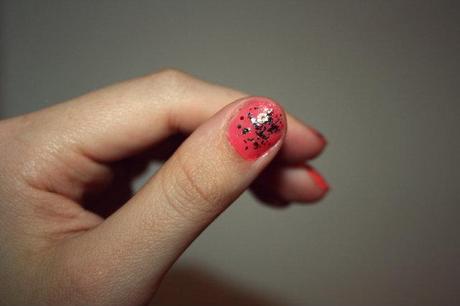 I was eleven years old when I purchased my first bottle of nail varnish. Collection 2000 purple glitter. You would presume that was simply a phase that I would have grown out of ...but no I am still purchasing glitter nail polish and painting it over my normally coral coloured nails. For the summer season, I love to stick with coral colours and pinks.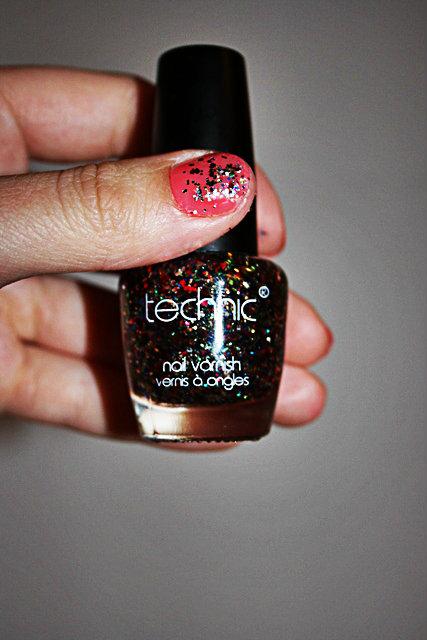 I found this particular bottle of Technic nail varnish on eBay. You can also buy it on Amazon but I haven't noticed it in any shops. It was such a bargain at £2.05 so it would have been rude not to buy!! Painting my nails with a glittery color really brightens up my day!
The best thing about painting the coat of glitter over the top of your other nail varnish is that it seals in the nail varnish. So it is almost acting like a hardener.
When I do this, my nails don't chip and it can last up to a week. Of course, I generally get bored with the color and want to change it after two days, but very handy if you don't have time!
I definitely recommend painting your nails in a bright color to ensure your day is shiny even though the sun may behind dark gray clouds!