The copy of this month is of The Depths Of A Wound, a visionary lithography by Fritz Kahn, from 1943. This one was very hard work but after all Kahn is one of very artists, a great master of scientific illustration and infographics. Unfortunately I was not able to find the original legend. However I think I can recognize bacterias sneaking in the broken wound, some lymphocytes coming down to fight them and the platelets try to stop the beading. A real masterpiece!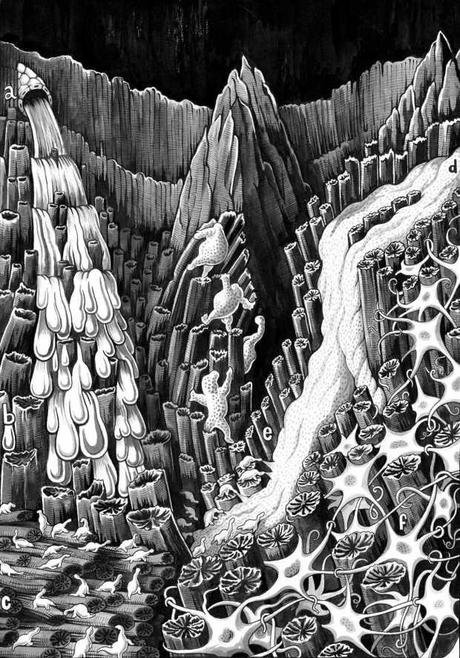 Black ink, pens and pencil (297 mm x 420mm )
PS: you can see some work in progress in the pictures published by Fumettologica last week.