This essay first appeared in Cliterati on May 25th; I have modified it slightly to fit the format of this blog.
Though human beings have developed a highly technological based on scientific principles, the great majority of them are still immersed in magical thinking.  I don't merely mean a few irrational beliefs which we recognize as irrational; everyone, including the most die-hard skeptics, have such beliefs, and there's nothing wrong with that as long as we recognize them as irrational and proceed accordingly.  What is not harmless, however, is basing laws and policies on primitive superstitions such as the idea that inanimate objects can be evil, that talismans or inscriptions can grant power over others or turn evil actions into good ones, and that innocuous actions which violate cultural taboos can render a person ritually impure.  Many of the systemic evils of modern societies (such as the drug war, censorship and police brutality) spring from one or more of these beliefs, and the "taboo" principle is the source of most of the harmful laws and social stigma surrounding sex work.  But today I'd like to discuss another magical belief, the principle of contagion, and demonstrate how it generates some truly bizarre and harmful discrimination against sex workers.
The principle of contagion is the one which underlies most sympathetic magic; it is the belief that once an object has been in contact with something or someone, it is forever affected by that thing.  This is why old-style barber shops in New Orleans used to offer to put newspaper on the floor to catch one's cut hair; superstitious people feared allowing the clippings to come into the possession of an enemy, who might use it to inflict harm via black magic.  Similarly, relics of saints are believed to share in the saint's holiness.  It is this belief which underlies the absurd behavior I mock as fear of "sex rays":
The dirtier and more "illicit" the sex, the more intense the sex rays …BDSM and swinging  produce concentrations that can contaminate surrounding objects, and sex work produces such intense levels that sex workers cannot be allowed near children ever again for the rest of their lives.   Even objects we handle  (including money and virtual objects such as emails) must be kept far away from "children" (including young adults), and the danger is so great that kids inadvertently exposed to the dreaded rays must be quarantined from other kids…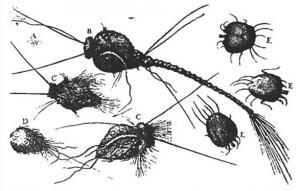 But it isn't only children who are believed to be harmed by the contaminating touch of harlots; adult human beings in the 21st century actually behave as though commercial sex inflicts some magical taboo radiation into bedclothes and other surroundings, while amateur sex does not.  Nobody is disturbed by the knowledge that any hotel bed one occupies has previously been shagged in by complete strangers, but apparently sex workers carry pernicious and undetectable cooties which we deposit everywhere we work, and which cannot be removed from bedding without washing it in holy water and soap made from the fat of virgin lambs:
The owner of budget hotels in…[England] has admitted prostitutes have used his properties…Tony Burlingham…said he was taking action to tackle the issue, but said the law made it hard for hotel owners to do so…"One in five hotel bedrooms have got a prostitute in them.  Police have taken the crime off the street and have moved it into [hotels]"…selling sex behind closed doors is legal, as is buying sex…"What we have done is turned the internet off and have put car park restrictions on"…He said switching off the internet aimed to stop prostitutes in his rooms [going online]…and…limiting the number of cars would prevent pimps from parking in the car park…
For now, let's just ignore the absurdity of calling sex work a "crime" in one sentence while admitting it isn't in the next; let's just wonder how any sane, modern adult believes that sex for pay in a hotel room is somehow intrinsically different from "free" sex in the same room.  The principle of contagion is even more obvious in this story about Airbnb, a website which allows people to rent their homes to strangers for short periods of time.  A person would have to be hopelessly naïve to imagine that none of these renters ever have sex in their beds, yet when money is exchanged for the exact same activity we get this:
Hookers are using…Airbnb…to turn prime Manhattan apartments into temporary brothels…One apartment…belongs to publicist Jessica Penzari…But when a hooker got slashed by a client in the…apartment over the price…Penzari got a call from cops…Airbnb put her up in the swanky InterContinental hotel in Times Square for two nights…and also paid to change her door locks, clean her apartment and replace her pillows and other belongings…Airbnb said…"we have zero tolerance for this activity"…
They replaced her belongings…why, exactly?  Because of contamination by sex rays or malignant magical microorganisms, obviously.  The story (or others like it) inspired this incredibly loathsome scheme:
…The landlords of swanky Manhattan buildings are hiring private investigators to smoke out tenants who use Airbnb to illegally rent rooms – including to prostitutes and drug users…investigators respond to ads featured on the online home-sharing service…[then] gather evidence — including photos, receipts and copies of keys — to [enable] landlords [to] evict [them]…Landlords [supposedly] hire the private investigators after [busybody neighbors] complain…about…unfamiliar visitors in the building…[Vincent] Parco also uses a team of attractive women — who sometimes pose as hookers — to catch the…tenants…It's illegal for tenants in New York to rent out apartments while they're not on the premises…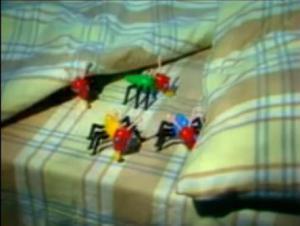 When this story broke, some sex workers questioned why it was necessary for the hired rats to pose as honest sex workers, if any subletting is illegal.  The reason, of course, is whore stigma; if the fake renter was pretending to be a sweet, virginal secretary, a judge might side with the tenant against the sleazy, spying landlord and his hired snoops.  But let the fake pretend to be a whore and all sympathy goes out the window; after all, no measure is too extreme to prevent filthy strumpets from contaminating real people's beds with their invisible cooties.