I've been browsing the internet and came across some very awe-inspiring kitchens that anyone would lust over. I love the idea of open-plan kitchens, because it makes the space accessible to other rooms in the house and more often than not, it seems as if bursts of sunlight shine in at every angle.
Mark Ashby Design
I love this dream kitchen from Mark Ashby Design. Not just the kitchen, the whole house is marvelous. When we set out to building our house, we explored the idea of vaulted ceilings, but the cost was prohibitive so we settled for regular ones. But when I see such photos, I can't help but drool over what could have been.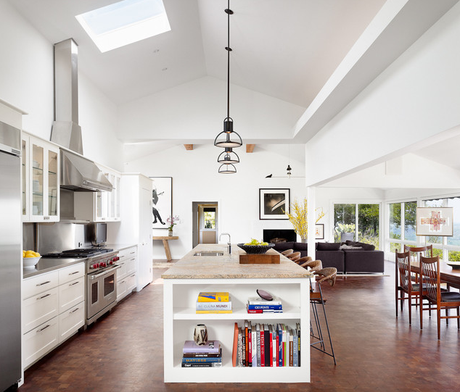 The vaulted ceiling in this kitchen makes the space grand. The added skylight adds to the space by giving it that extra light. I was drawn to it because it's so airy and spacious.
Houzz
Another dream kitchen that I found on Houzz. Btw, this is a great site to browse around for dream home ideas. They have a cool app for iPad too that I spend way too much time on.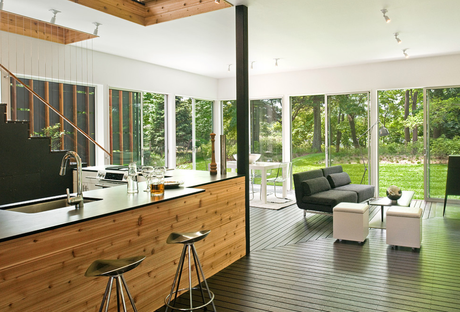 With the large windows exposing the beautiful scenery, this open-kitchen and its surrounding rooms makes the space seem endless.
Comfree
Comfree is a Canadian real-estate site that has more practical yet still beautiful ideas for kitchens. We eventually went for a kitchen that has an open-floor plan similar to this one.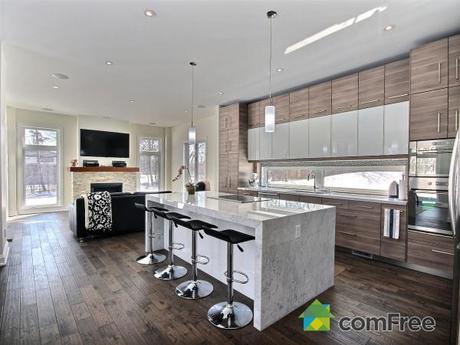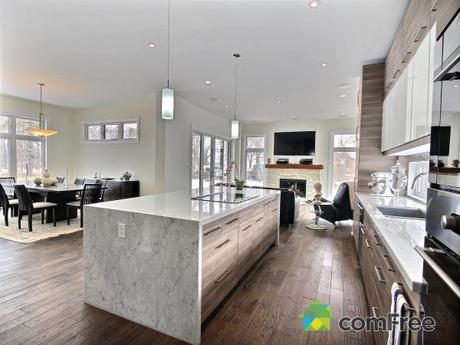 I love the flow of this space. The transition from the dining room, kitchen and living room is perfect and seamless.
Home Designing
I confess I have a yen for small and cozy sometimes, and this kitchen from Home Designing ticks off both small and cozy checkboxes at the same time.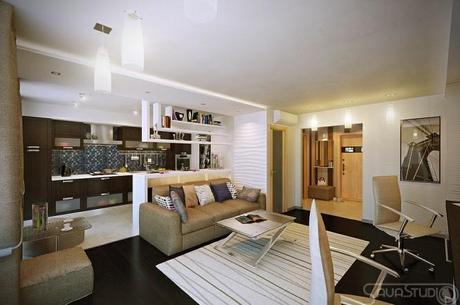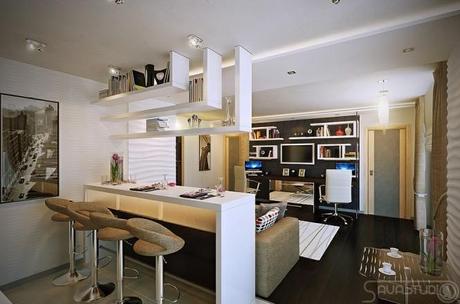 Even though this home is small, the open-kitchen plan is perfect way to make the space seem larger than it is.
So, which kitchen is your favorite?