At this time people are usually looking for affordable, best and cool gadgets on Amazon as fast as they can deliver. And ofcourse this is the post about the best tech and cool things to buy on Amazon and get delivery at your doorsteps easily. Mostly i talk about the tech that people can buy easily and can use it at home and office both.
And the same at this post you can find lots of useful things to buy on Amazon for office and personal use both. If someone is looking for cool gadgets on Amazon at the best price then you can recommend this post to them.
Lets get start and enjoy the huge collection of best things to buy on Amazon India.
Cool Gadgets On Amazon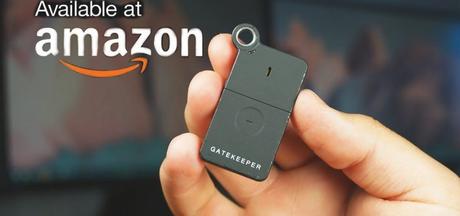 1. House of Marley Earphones
With button interface, small and simple look, good sound and build quality at a price, environment-friendly Marley Earphones delivers an exceptional listening experience. With a one button control, we can play/Pause and Answer/End calls and its noise isolating design allows the microphone for trouble free receiving of calls.
House of Marley EM-JE041-MIC In-Ear Headphone With Mic (Midnight)
The plastic material is used to build the ear buds and painted in wooden polish. Fabric covered cord of this product has a sturdy look designed in a way that gives you stand out from the crowd. The best feature of it is the standard 1.3m Tangle-free braided cable that prevents from developing any knots or kinks while using them. It delivers no interference or ear hurting even after long listening sessions. Bass perfectly target the demands of good sound and offers superior performance.
* Pros
Sturdy construct quality
Superior bass response
* Cons
Silicon tips are painful
Mids don't sound high-quality
2. Logitech k230 Keyboard
Logitech K230 wireless keyboard with some very interesting and remarkable features as per the company claims. Long lasting battery life, simple plug and play, compact design and 128-bit AES Encryption are the best things incorporated in the keyboard. On the down side, it has small up/down key, No Caps/Num lock indicator, some function keys are missing. On the front of the performance, it works flawlessly and this light weighted and solid designed keyword can be carried easily.
It also comes with three swappable battery slot covers in three colors blue, pink and light gray. Logitech firmly holds the ground on the battery standpoint. It is equipped with two pre-bundled AAA sized batteries to power the device which is more than enough for two years of usage or four million keystrokes.
Plastic design makes a type of this gadget is quite amazing. What is more tempting in this keyword is that no noise while you hit the keys as it has the whisper-quiet key technology.
Highlights
* Works even from 33 feet distance
* 2-year battery life
* Easy to carry and handle
* Unifying receiver
* SUPC: 1289334
3. Portronics Shell Speaker
Rubberized texture finish makes Shell speaker quite attractive. It delivers clear sound and even at loud volumes its work well in indoor and outdoor because of great technology is being used in this device. It is equipped with a powerful in-built battery which lets it play music for 5-6 Hours. It has a quite dense design with less than 100 gm weight fits in the pocket easily. It's a decent buy and I will highly recommend to every user as it worth of money.
/
* Frequency: 35-200 Hz
* Power Output: 3 W
* Power Source: USB port & AC Adapter
* Wireless music streaming via Bluetooth
4. MiVi Charger
This safe, smart, sleek and stylish device with a premium feel and Universal compatibility and great handy charger comes in three vivacious color options. It's a perfect device for all your charging needs. It takes less time to charging up the devices to be all set and also offers long lasting power.
With a smart and powerful integration of IC, it detects the device connected to it and charges each device at the fastest speed. Mivi Wall Adapter is BIS Certified which delivers safe and reliable charging. Perfectly fit in your hand this MiVi charger can gives you higher satisfaction with one year warranty.
5. Domo VR
Wide ranges of VP devices are into the market and within reasonable price range. It is highly prediction that VR would be the hottest product in next years. Domo VR is one of the hottest products in the tech market which is skillfully crafted and comes with spectacular features. This fantastic innovation is compatible with nearly every phone with display sizes varying from 3.5" to 5.7". On the price front, Domo VR is the best purchase. Apart from this you can find the top tech under 500 and I would recommend it to others as well.
Some of the notable features of this device are here:-
*Compatible with most phones with display sizes varying from 3.5" to 5.7
. Compatible with all the Cardboard Apps
* Adjustable IPD
* Adjustable lens with slides left and Right
* finest Quality Plastic used for Frame
* Quite handy with your phone
* Lightweight and elegant design
Easy To hold
6. 5-Way Jack Adaptor
This innovative device comes with 3.5mm to 3.5mm cable in the box to share and mix your music. Some highly notable features of this Adaptor mentioned below:-
* Super sound quality and can connect multiple speakers.
* Easy To hold
* High performance
* Works wonderfully with all slots occupied
Device design and performance is amazing as per the company describes. I am sure you can't see any commanding device in this price range.
6. Car Visor Organizer
Big size measures 12″ long, 6″ wide and .25″ deep, fine quality and with great fit, I think it has everything up to the mark. What this product has for their users are clipped here:-
* It is a 5-pocket visor storage organizer that space is enough for driver needs. And 4 front storage pockets can be easily reached.
* The back has a full-length zippered compartment to hold maps, letters and large receipts etc.
* This stylish and elegant product with a sturdy build is simple and easy to install.
. Car visor organizer is perfect for managing pens, notepads, cell phones, chargers, wallets and more.
7. Hand Pressing Flashlight:
When you are looking for a good quality flashlight with solid battery life then this device is the perfect fit for your needs. There is no electricity or battery required through the lifetime. This item is available in multi colors. It gives the visible distance up to 5 meters, super bright white light which is an app for home, car emergencies, camping, hiking, outdoor night activities. I am happy to pay this product.
Stunning features of Hand Pressing Flashlight:-
* Environment-Friendly.
* No worry of dead batteries.
* Hand pressing key can be locked when not in use.
* No call for of batteries or electricity.
* striking design, competent technology
8. 8 In 1 Multi Screwdriver:
This 8 in 1 Multi Portable Screwdriver Tools Set comes with flashlight torch. With good build quality and LED lights
It's a good product to buy with light weight.
9. Fidget Roller with LED
Now toys are not meant only for children. Wide ranges of stress squeeze toys are available in the market and Fidget Roller with LED is one of them. The best thing about Fidget roller is that it can lower your working and study pressure stress. This soft, small, easy to carry or hold, the fun product comes in a mini size which you can easily carry in the packets. These toys contain small parts, not for children under 3 years in case of swallowing or choking.
I have never seen such a unique playing way. I love its luminous light which brings the endless happiness and surprise while rotating. It Increases focus, concentration and also effective for deep thought. Play alone or with your friends, this Fidget Roller with LED and with comfortable feel also a pocket-friendly. These are cool <a href="https://computergeekblog.com/gaming-wireless-headphones-with-mic-under-1500/">gadgets and gaming wireless headphones with mic under 150</a>on Amazon that you can buy easily.