Review of The Mustachifier
A mustache pacifier for "the new man in your life"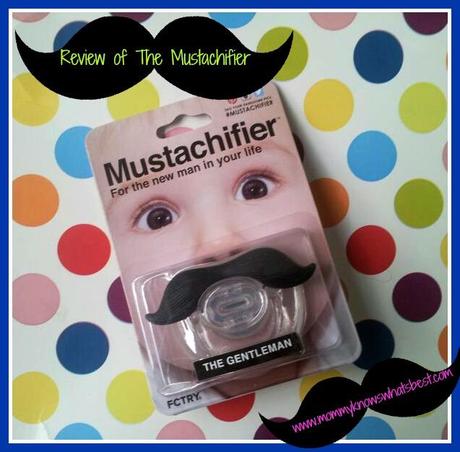 Thanks to FCTRY, I was given the opportunity to review a very unique baby gift for hipster babies: mustache pacifiercalled The Mustachifier. Out of the collection of four Mustachifiers, I was given The Gentleman to review.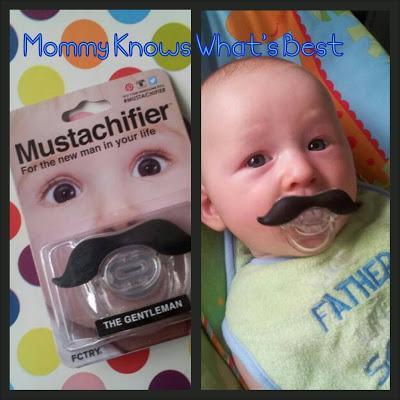 If you're looking for a cool baby gift, the Mustachifier would have to be it! While it's a novelty item, it also is:
made from flexible teether material (the mustache)

made with a natural orthodonic shape

BPA Free

packaged with a snap-on hygenic cap

great for babies 0-6 months of age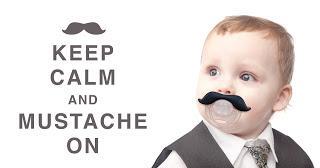 via FCTRY
I was afraid before I received the Mustachifier that the mustache part would be too hard and potentially hurt the baby, but it is quite soft and flexible. Plus, the shape of the pacifier is very similar to my son's other pacifiers, which allowed him to get used to it right away.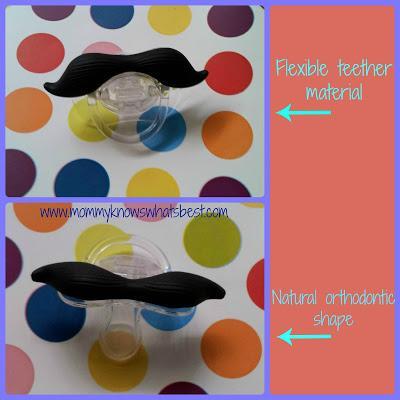 From the moment I started posting pictures online of my son using the Mustachifier, I have received numerous comments including how cute it was and "Where can I buy this!". Since anything with a mustache is 'in' right now, this gift is the perfect gift for parents of little ones! 
Recently, we took our son to a wedding, wearing a bow tie and sporting his Mustachifier. It was a hit!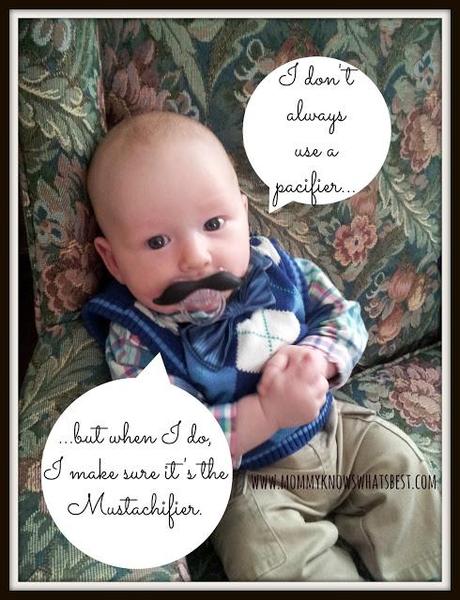 There are three different Mustachifiers: 
The Gentleman

The Ladies Man

and The Cowboy. 
All can be found on FCTRY's website here and also on Amazon here.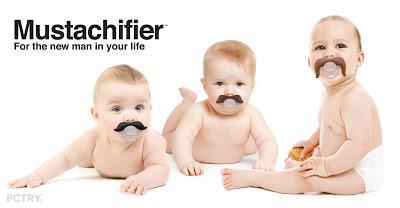 Marissa is a stay-at-home mom who writes pregnancy and parenting articles on HubPages as ThePracticalMommy, as well as shares her motherly escapades on Mommy Knows What's Best. 
I was compensated for this post, plus I received a product in return for a review on my blog. These words are mine and reflect my honest opinion. This post does contain affiliate links.