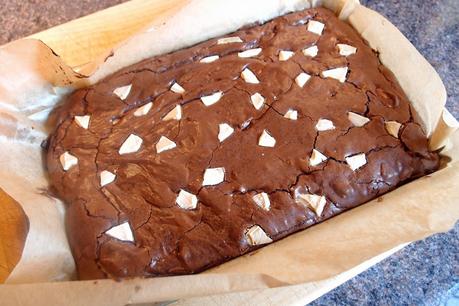 As you all know by now I love cooking/baking. Last week I decided to bake some chocolate brownies, I hadn't made some in so long I had to find a recipe but as always I added my own little twist to it.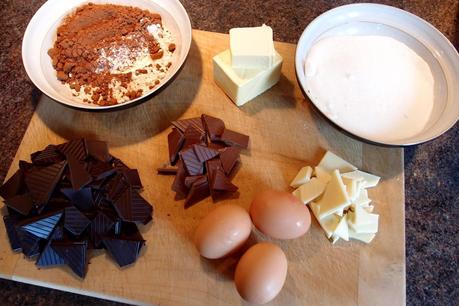 Ingredients185g unsalted butter185g good quality dark chocolate85g plain flour40g cocoa powder50g white chocolate50g milk chocolate3 large eggs275g golden caster sugar
01. Preheat your oven to 160C fan oven or gas mark 4. Then line a square tin, about 20cm long with non stick baking paper.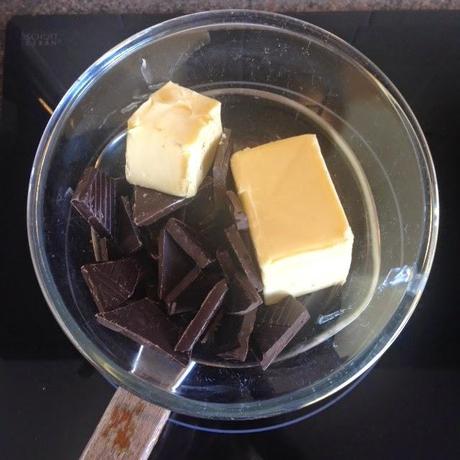 02. Next fill a sauce pan about 1 quarter full with hot water and place on a low heat. Break up the dark chocolate, and cut the butter into small chunks and place in a heat proof bowl over the top (making sure the water doesn't touch the bowl). Then leave for about 10-15 minutes for both to melt together. Keep stirring and making sure the water is only simmering and not boiling.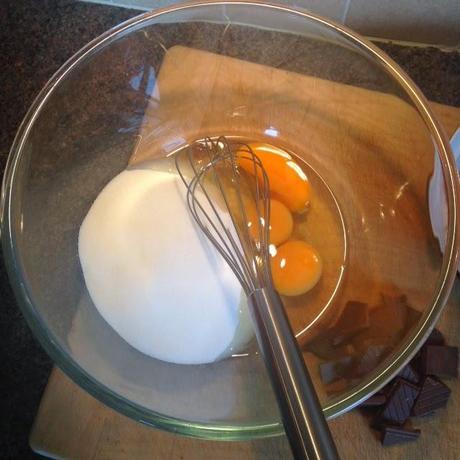 04. While your chocolate mix is cooling, crack the 3 eggs into a bowl and add the sugar. Whisk for about 3 - 5 minutes until they've combined into a milkshake like liquid.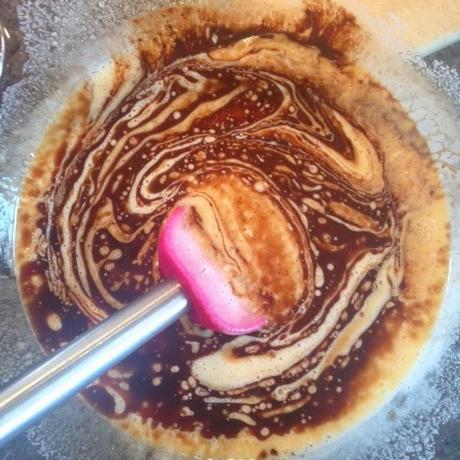 05. Pour the cooled chocolate & butter into the mix and stir gently in a figure of 8 motion. I used a silicone spatula for this as you only want to mix gently.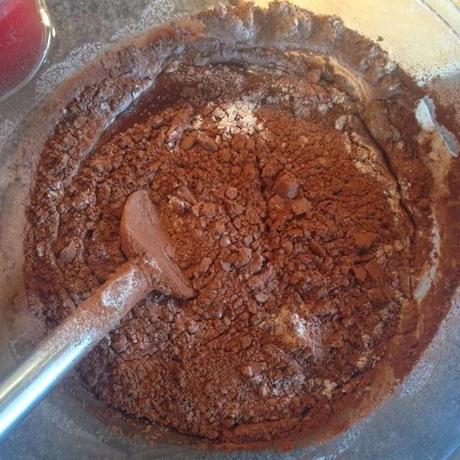 06. Add the sieved flour and cocoa powder into the mixture, then gently fold in using the same motion as the last step. At first the mix will look powdery, but keep going until it looks fudgey and has a gooey consistency. And then finally add the pieces of milk & white chocolate.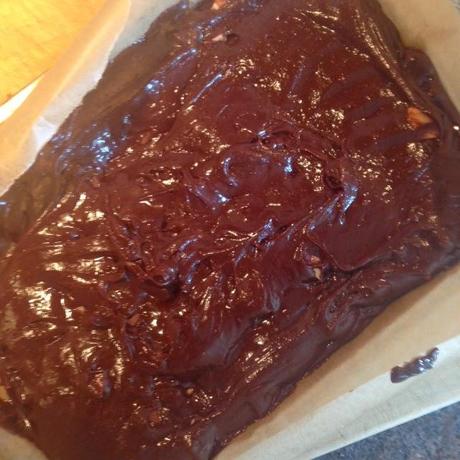 07. Pour the mixture into your prepared tin and spread evenly, I also added some broken up white chocolate on top just for decoration. Put it in the oven and set the timer for 25 minutes. When its done, the mixture will have a shiny, papery texture and will just be coming away from the edges of the tin.