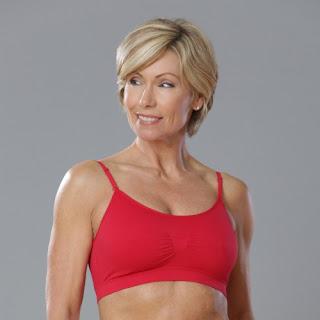 I hate underwires! I'm always on a quest to find bras with no underwires that still give me the support and "oomph" factor I'm looking for. That's where Coobie bras come in! They call them the "World's Most Comfortable Bra" for good reason—no uncomfortable underwires and yet they still provide plenty of support and sex appeal. They're even more comfy because they don't have hook and clasp closures. I was sitting in a meeting the other day wearing a bra that was not made by Coobie, and the back of the chair hit me right at the back of my bra. The metal hooks kept digging into my back, and I was extremely uncomfortable. That would not have been an issue if I'd been wearing my Coobie bra.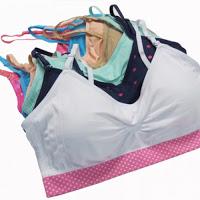 Coobie bras also come in a variety of styles to fit every taste and outfit:
Scoop neck: Comes with removable padding and adjustable, removable straps. One size fits most, but it also comes in a full size. This is my favorite bra. I normally wear a size 36C, and the regular scoop neck fits me perfectly.

Lace bralette: This comes in three sizes (S, M, L), and adds a touch of beautiful stretch lace.
V-neck with lace: The V-neck is perfect for low-cut sweaters or dresses. It has a bit of lace, too.
Coobie also sells sports bras, nursing bras and even sticky bras for a great backless look!
I love that most Coobie bra styles come in many pretty colors. I have a pink and a red bra, both of which make me feel sexy underneath my sensible work clothes! Look at how many colors and patterns the Scoopneck bra comes in!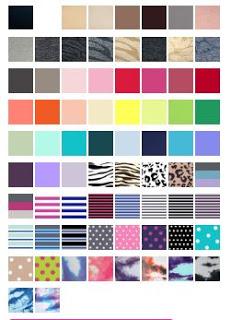 If you're tired of wearing uncomfortable bras, I highly recommend that you give Coobie a try. Their prices are absolutely fantastic. In fact, they're so reasonable that you'll want to grab several bras in a variety of colors and styles. Head over to shopcoobie.com today to start shopping!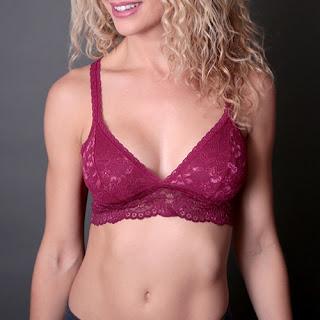 Disclosure: I received a complimentary product sample to facilitate my honest review.