Is there anything that I had changed about my physical features ever? Well, the only thing that I remember was, I went for rebonding or straightening my hair multiple times. I have naturally curly hair that becomes very dry, unmanageable, and uncontrollable sometimes. I used to watch glossy advertisements of shampoos, with women having luscious straight hair, and sighed every time. Therefore I tried to get my dream Rapunzel mane by going for chemical treatments. And it worsened the situation by making my hair very brittle, leading to extreme hair fall. Then I realized that there is absolutely no point in investing thousands in something that gives you your desired look just for a few months and then damages it further. Rather I started to find out curly haircare ranges that would be able to take charge over uncontrollable curls. Anveya is one such brand that has an array of hair care products formulated to tame Indian Curly hair.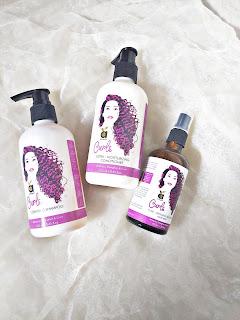 Why it is better to Keep your Curls?
1. It looks beautiful naturally
2. Straightening hair can damage your hair 
3. Maintaining chemically treated hair is expensive
4. Chemical procedures can cause hair loss, brittle and thinning of hair
5. There are ways to manage curls and make them look gorgeous
Anveya for My Curly Hair Rescue:
Anveya was formed in 2018, with an aim to curate skincare and haircare products with natural goodness for Indian consumers. This premium beauty brand formulates its beauty and personal care products with deep nature technology. Over these 3 years, Anveya has come up with over 35 products for both skin and hair care.
Their recent offering is the Curls Hair Care Combo that helps to transform frizzy and unmanageable curls to gorgeous and luscious crowning glory. 
Controlling Your Curls with Anveya Curls Hair Care Combo:
Anveya Curls Haircare Combo consists of 4 products that take complete care of your curls and make them look beautiful.
Anveya Curl Shampoo: 
The Anveya Curl Shampoo is made with some very exotic natural ingredients that help to make hair look amazing.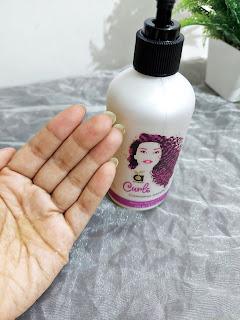 The botanical ingredient that are present in this curly hair shampoo is Wheat Amino Acids that promote elasticity of hair, further improving the texture and strengthen hair. Soy amino acids revive damaged hair by conditioning and imparting shine to dull hair. Arginine complex repairs hair damage by reducing breakage. The presence of coconut oil in this Curly Shampoo enhances its moisturizing properties while soothing the scalp and leaving hair frizz-free and softer.
The Anveya Curl Shampoo has a low lather formula and it ensures our curls remain in their best state, look bouncy, shinier, and healthier.
Anveya Curl Conditioner:
The Anveya Curl Conditioner, apart from containing their trademark ingredients of Wheat amino acids, Soy Amnio acid, and Arginine complex has shea butter that helps in hydration of each hair strand. 
This curly hair conditioner has a lightweight formula that makes hair frizz free and gives easily detangled strands.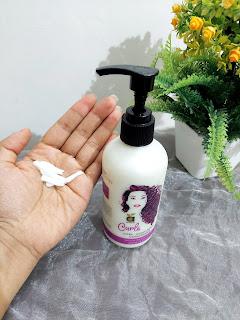 A mixture of Ferment oils, made with argan oil, green tea seed oil, camellia seed oil, almond oil, and sunflower seed oil in this curly shampoo helps to nourish hair by protecting from everyday damage and pollution.
Price: Rs. 995 for 250 ml
Anveya Curly Hair Mist:
The Anveya Curl Hair Mist is designed to get rid of the dullness of curly hair. Often curly hair ends up looking quite lackluster. This curl mist ensures that the hair looks shinier, stronger and full of vitality.
The curly hair mist protects the hair from heat and chemicals. Its leave-in formula revives hair, bringing back shine and silky texture.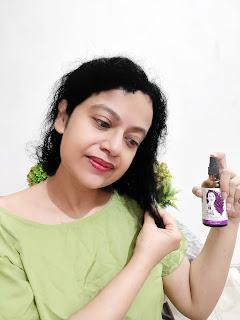 The Pink Himlayan Salt present in the mist improves the texture and helps to add volume to the hair. This mist has a spray formula and is a multitasking product.
Price: Rs. 795 for 100ml
So this is all about the Anveya Curly Hair Range, which I have been using for a while and simply loving the effectiveness. The entire range has improved the texture of my hair quite dramatically and my hair now looks healthier, shiner, and much frizz-free and controlled.
Anveya Curls Hair care combo is available on their website, Amazon, Flipkart, Nykaa, and Purplle.