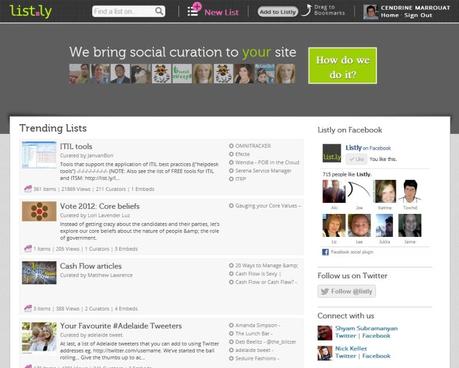 Bloggers know it. People love list posts.
They love them because they are skimmable and easy to read. And they usually work as great resources that they can bookmark for future reference
Looking for a tool to turn your lists into an even more interactive and fun experience for your readers? Let me introduce you to Listly.
What is Listly?
Listly is a crowdsourcing community that allows users to build lists and add items (with or without links) to other members' lists.
"Listly helps bloggers and publishers engage readers with continuously evolving viral lists right within your site."
Listly: Features
Easily create, edit and customize an unlimited number of lists – Add tags and descriptions, choose how you want your items to be displayed (by CrowdRank, alphabetical order or curated order), allow comments, and more.
Easily embed lists on websites / blogs – All you need to do is copy and paste a little piece of code. WordPress users can also take advantage of the Listly plugin, which offers more customization options.