The State of Connecticut requires all gun owners to register their firearms by January 1, 2014.
Hundreds of gun owners, however, missed the deadline because of delays in mail deliveries. This is the letter they received from the state government: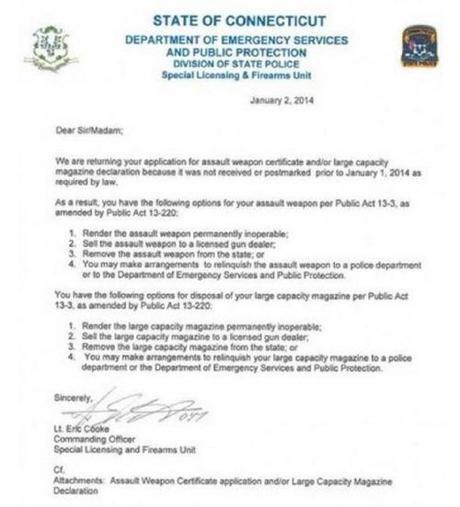 Note that late registration of firearms is NOT an option. The state gives only 4 options:
Render the weapon permanently inoperable.
Sell the weapon to a licensed gun dealer.
Remove the weapon from the state; or
Relinquish the weapon to the police or the state Dept of Emergency Services and Public Protection.
The video below provides more information:
What I don't understand is how can Connecticut's or any state law contravene the Second Amendment of the U. S. Constitution?
~Eowyn