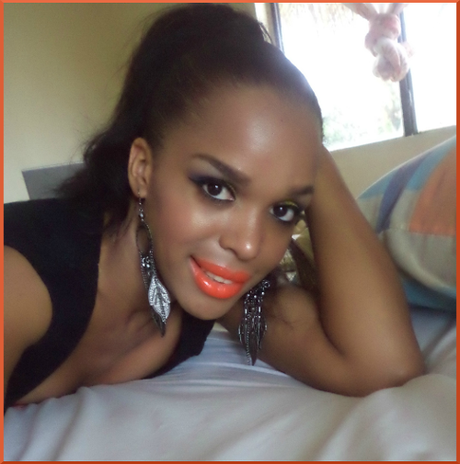 Today I had the opportunity to interview Joanna. Her blog, JoJos Beauty Guide, showcases celebrity beauty and fashion trends. You will find information on the latest celebrity styles from the oh-so-spontaneous Nicki Minaj to the calm-and-collected Michelle Obama.
GRW: Why did you start JoJos Beauty Guide?
JBG: I first started off JoJo's Beauty Guide with the intention of guiding and captivating beauty and fashion lovers, in hopes of introducing new products and ways to style trends as well as feeding my obsession in the beauty and fashion world. I know that I don't blog as often as I would like but with the little that I have contributed towards my blog, it has given me amazing feed back as well as great support from my followers (which I appreciate dearly) whom are truly the reason I continue to blog.
GRW: How long have you been blogging?
JBG: I have been blogging for approximately a year and seven months.
GRW: What was your 1st blog post?
JBG: My Daily Skin Care Routine (http://jojosbeautyguide.blogspot.com/2011/07/my-daily-skin-care-routine.html)
GRW: You won a trip to either Paris or Hawaii, where'd you go?
JBG: Such a tough decision! Being an island girl I love the simplicity and vibrancy of the tropics. As much as I would love to go to Paris I would go to Hawaii in a heart beat

GRW: What's your favorite MAC product of all time?
JBG: There are a few MAC products that I tend to reach to on a daily basis but I would say MAC Ruby Woo lipstick.
GRW: I'm all for saving money, except when it comes to ____?
JBG: Haha! Shoes I don't mind splurging at all

GRW: It's Girls Night Out, what are you and your BFFs up to?
JBG: Girls night out with the bff is like a "Carrie Bradshaw – Sex in the City" vibe. We don't go out as often but when we do we make it memorable.
GRW: Pastels or Neon?
JBG: Definitely Pastels.
GRW: Foundation or Tinted Moisturizer?
JBG: It would depend on the time of year especially if I need to cover a few blemishes but, tinted moisturizer.
GRW: Walk on the beach or Walk in the park?
JBG: Walk on the beach

Keep in touch with JoJo's Beauty Guide:
Blog: http://jojosbeautyguide.blogspot.com
Twitter: https://twitter.com/JoJoz_Beauty
Pinteret: http://pinterest.com/jojozbeauty/