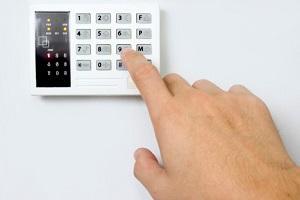 Security is an important part of any conference call. You want to make sure that you can have you conference and not have to worry about people interrupting your business or overlapping conferences.
We have a number of built in options that can help you manage the security (and billing) of your conference calls. Depending on how tight you want the security of your conferences, you can choose some or all of these features.
Conference Codes: There are several ways you can increase security with your conference codes.
First, we recommend assigning a unique conference code to each participant. It functions as your ID badge to track attendance and see who is on your conference. Set each of these codes to "one-use-at-a-time". It works like a concert ticket on a first come, first serve basis. Once the ticket is scanned, no one else can get in. With this code setting the first participant to join the call is the one allowed in.
Limit the use of these conference codes by setting a total number. For example, if you have a series of conferences, and you want to make sure a code is used for the first two, but not for the third conference, you can set the code to be used twice. One that second instance is used, the code expires and won't be valid for future conferences.
Registration pages can be set up so you can control who gets an invitation to the conference, and approve or deny any of the registrants. (Bonus: All of the above options can be automatically set for each code with registrations.)
Conferences: You can use the conference lines to set a security precedence by scheduling each conference. You get a new moderator and participant code each time you need to have a meeting. This way, participant codes cannot be used to join in on a confidential or unrelated meeting. Conferences will expire once it is complete.
Set up a conference room for each employee. If everyone has their own room the conferences will never overlap, so you don't have to worry about someone coming in on the tail end of a call.
See who is on the conference by viewing your live call screen during the call. If you see someone you don't recognize, you can remove them by clicking 'hang up' on the screen. You can also lock the conference to prevent anyone else from joining.
Permission based users allow you to give selective access to your account. For instance, each employee can be given their own set of conference codes and access to log in. Each person is responsible for their own conference lines and the telecom or IT manager no longer has to manage the account with a log book or a sign out page.
Security on your conference calls is important, but not impossible. Try some of these features for your next conference call.
Find more information about conference security, features, and options by checking out some of the other blogs here at AccuConference.