Since Incognito went solo, one of my mission has been to tell you about Asia and fashion there. A good way to mix culture and style. Little did I know that it was also the mission of the Ministry of culture, sports and tourism of South Korea and the Korea Research Institute for Fashion Industry.  These two entities created

Concept Korea

, an initiative born to make discover to the world Korea and its fashion industry. Now if you are asking me about the second part of the title of this post, I'll tell you read and you'll know !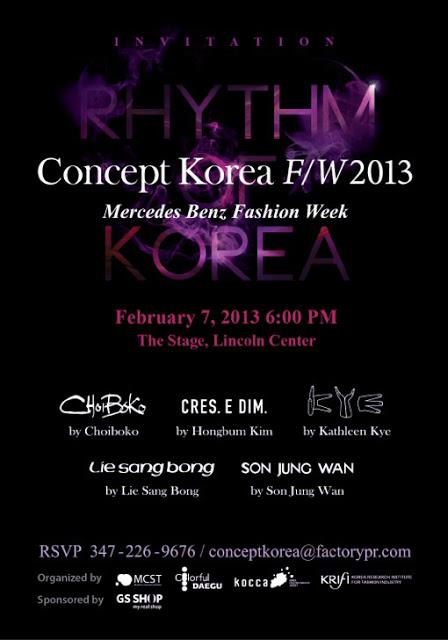 I learnt about

Concept Korea

through

YESIMFRENCH

facebook page. I was immediately seduced by this initiative since I myself went to Korea for the first time in 2010 thanks to a korean organization which goal was to promote korean culture inviting young people from all over the world to  discover the country giving us the opportunity to travel Korea with a korean friend. Though most of the young korean who were with us didn't speak english, I can say that it was the best time of my life because I enjoyed practicing my lame korean, eating korean food, wearing hanbok (traditional korean women clothes), discovering how they live, their habits, the History of the country, learning how to cook kimchi (the korean cabbage) etc..
Compared to China and Japan, Korea is definitely understated in my opinion. By that I mean who has ever heard about this tiny little country separated in two in 1953 because of the Cold War, before the storm Psy and his Gangnam Style hits us ? It is all the more strange that there is no one who hasn't heard about Samsung, Daewoo, Hyundai or LG. Because of their History, korean people are very attached to their language and roots, at least this is what I understood from my trips there, and their love for their nation is so visceral that I was surprised when asking for help to find my way in the subway, most of the young people left me with a "Thank you for visiting our country, I really hope you will enjoy it". No French will EVER tell you such a sentence, we are NOT nice people, we are worse, we are snob.
I wasn't surprised by such an initiative because I know that the korean government invests a lot in spreading the culture of the country all over the world, but I must say that I didn't expect it to introduce Korea to other nations through fashion.
Concept Korea was born in 2009 in the urge of introducing "Korea's fashion culture to the world and support korean fashion designers moving to global" hence a drastic selection of buyers, fashion journalists, in brief people of the likes of Suzy Menkes to attend the show. Since 4 years the manisfestation has been  held at NYC during Fashion Week introducing the upcoming designers but also pioneers of the korean fashion world. For its F/W 2013 edition, the 5 designers were :
 -

Choi Bo Ko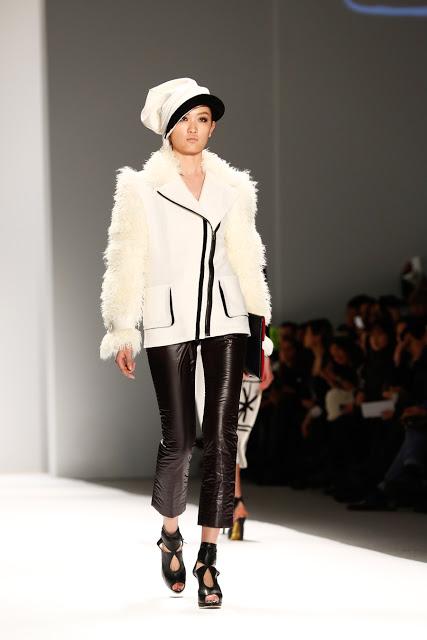 -

Kim Hong Bum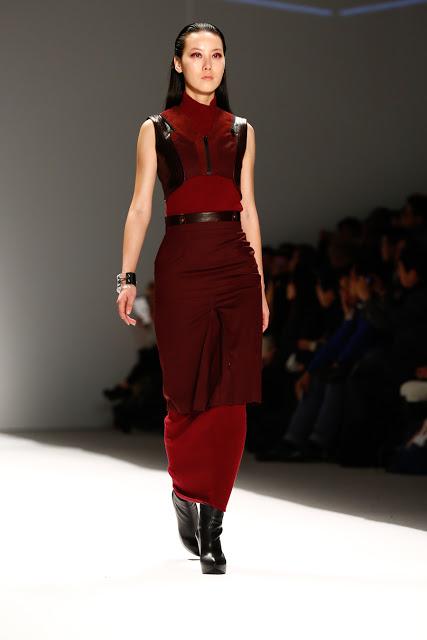 - Kathleen Kye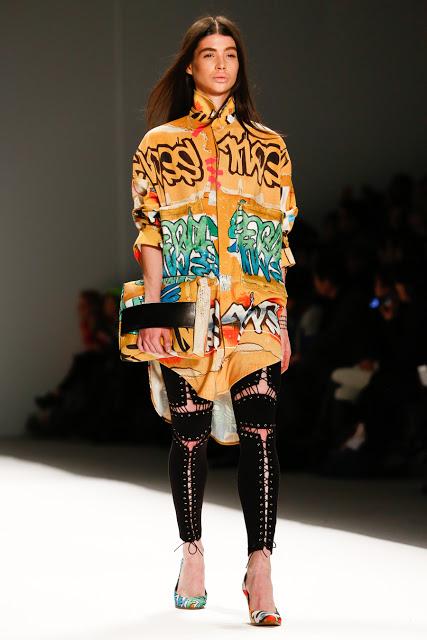 - Lie Sang Bong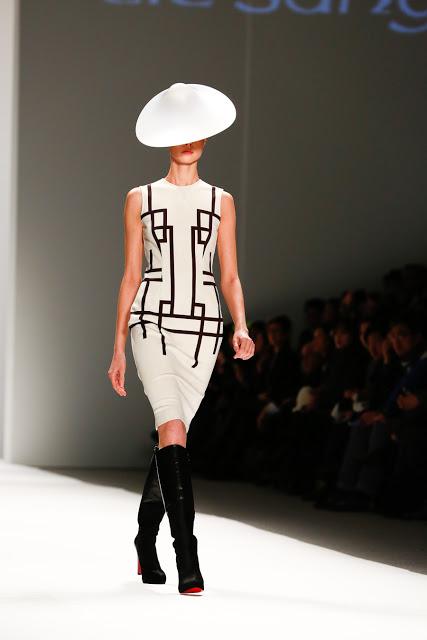 - Son Jung Wan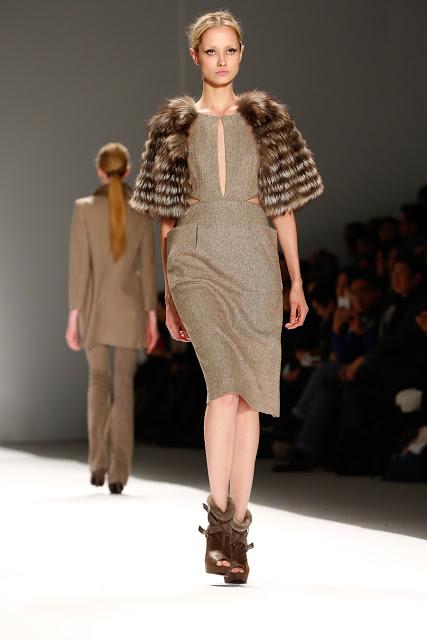 You probably understood that my favorite designer is Kim Hong Bum and his brand

Cres. E Dim.

Before hearing he was part of Concept Korea, I get to know him thanks to Sandra, remember she mentioned him in her

interview

? Since I am curious I went to see by myself what he did and understood why Sandra appreciated him so much. His work is neat with clean lines, he likes playing with fabrics and shapes, there is no exaggeration, the fabrics used fit the body, it is chic, feminine, minimalistic and futuristic and most importantly it is wearable, a point I would like to insist on. In Korea, to me, it seems like fashion designers pay an extreme attention to their customers, they always think about wearability, a concept that we sometimes don't pay enough attention to, us, occidentals in my opinion. I appreciated even more Cres. E Dim. when hearing Kim Hong Bum's vision during a video interview. I wanted to share it here with you but unfortunately it is nowhere to be found on the net and is only available on his

Facebook Page

, nonetheless here is his point of view written (Blogger's anecdote : yeah I photographed all the subtitles of his interview while the video was running) : " The name of our brand, Cres. E Dim. means "stronger and stronger" and "softer and softer". We built our symbol around this dynamic idea and also incorporated its philosophical meaning. We try to convey a balance between the strong and the delicate in our designs. Our brand aims to create contemporary pieces. We get our ideas from both the past and the future, and also the reigning trends of the day and mix and match them to come out with some very modern pieces. I believe that fashion is a way to communicate with the masses. Our designs are consumer friendly, and this can be both good and bad, but we make up for the bad by going for popular designs. I think it's my greatest responsability as a designer to figure out what sort of uniqueness people look for in a design. So in order to find the answers I've put endless efforts, and believe that people will notice that when they see our brand."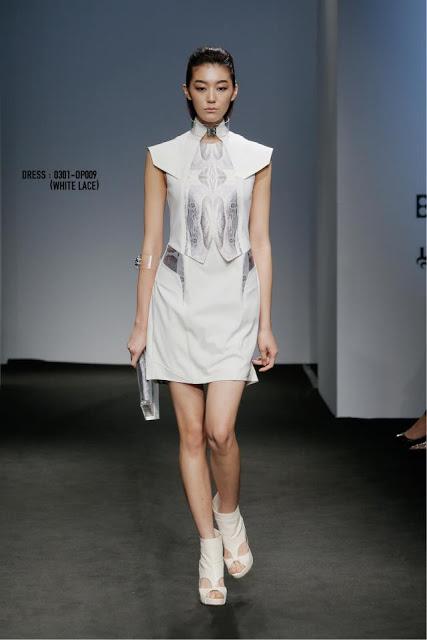 My favorite dress by Cres. E Dim.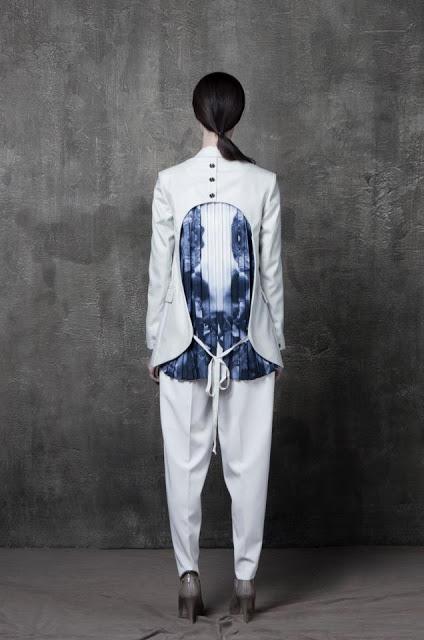 My favorite jacket EVER by Cres. E Dim.
I don't remember an occidental designer thinking this way about his/her customers. In my opinion we always think that fashion must come from the high and then go to the low, if you see what I mean, whereas in Korea I have the feeling that what those who can't afford expensive clothes think also counts. I wouldn't even be surprised if korean fashion designers also work with ready-to-wear brands and this without all the fuss that we made each time we hear a big brand is collaborating with a low cost one.
This said I let you with a video of Cres. E Dim F/W 2013 show for Concept Korea ! Enjoy !
Do you know other interesting fashion collective ? What do you think about Kim Hong Bum's vision of fashion ? Let me know !