It's not like they'll be getting any additional revenue from the gangbangers to help them balance their budgets.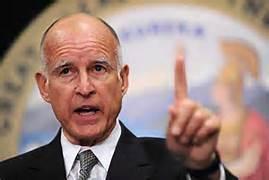 Governor Brown
From Sacramento Bee: Concealed carry permits could get more expensive under a bill the California Assembly sent to Gov. Jerry Brown on Tuesday.
The prevalence of such permits varies widely across California, depending largely on the stance of local sheriffs. Sacramento County Sheriff Scott Jones has been among the state's most prolific, granting thousands.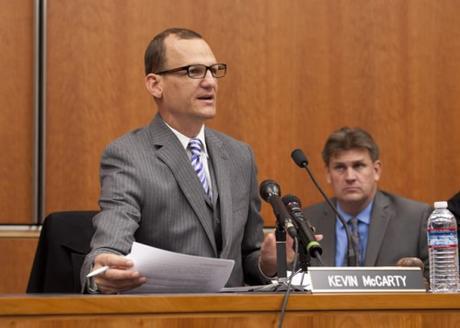 Kevin McCarty
One of the lawmakers whose district falls under Jones' jurisdiction, Assemblyman Kevin McCarty, D-Sacramento, introduced a pair of bills intended to more tightly regulate those permits.
He has since abandoned a bill requiring people to show they face imminent danger to get a permit, which would limit how often they're granted. But a companion bill allowing cities and counties to boost the cost of permits beyond its current $100 floor passed the Assembly Tuesday on a 41-29 vote. McCarty called it a way to help local governments balance their budgets.
"It simply requires that the fees charged by a sheriff or police chief cover the cost to obtain or enforce these permits," McCarty said, adding that for former local officials now in the Legislature, "an issue we know all about is cost recovery."
But critics called that misleading, arguing McCarty simply opposes the notion of concealed weapons.
"That's what this is about – pricing people out of their constitutional right to have a concealed carry permit," said Assemblywoman Melissa Melendez, R-Lake Elsinore.
In addition to McCarty, Assembly members Ken Cooley, D-Rancho Cordova, and Bill Dodd, D-Napa, voted for the bill. Sacramento-area members Jim Frazier, D-Oakley and Beth Gaines, R-El Dorado HIlls voted no. James Gallagher, R-Plumas Lake, and Jim Cooper, D-Elk Grove, did not vote.
DCG