I want to talk compost in this post, like most plot holders,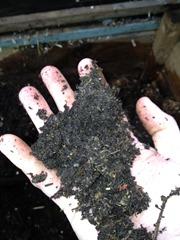 I make my own compost recycling all my waste materials from the plot, but I also compost at home, and have dome for a number of years now, but there is one big difference with what I do with my home compost.
When I clean out my chickens I add there waste. Chicken poop and straw mixed together. I also add Percy's (my children's Rabbit) hutch waste the sawdust and rabbit poop.
It makes fantastic compost and my allotment crops love it because I mix it in with the compost from the plot to make a mix that's rich and full of great things for the vegetables. I also mix in lots of crushed down egg shells to some of it this adds a calcium boost to all my brassicas to get off to a good start. I collect the egg shells from work and dry them out and crush them down to almost like a powder, admittedly you need a lot so working in a hotel that does hundreds of breakfast helps this cause!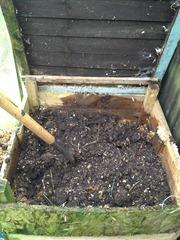 I add it to all my plants that I grow in pots and when planting out I put a little in each hole.
I leave my mix a full year to do its thing but it's normally ready in 3 months but I like to leave it to really turn black and crumbly. I take the top layer off, that has not composed down yet then you reach the good stuff.
If you use chicken poop you must not use it fresh as it is too rich and will kill off your plants you have to leave it to compose for a while normally about 3 months. I don't have enough chickens to make a pile of just poop and straw so that's why I add it to my compost it turns my good compost into Super compost.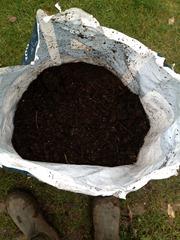 This year is going to be a bumper crop of compost I would say when it's all mixed up together and ready to spread on the plot I would have about 40 wheelbarrows full!
Thanks for reading……